No Comments
7 Habits of Highly Successful Managers (According to Facebook)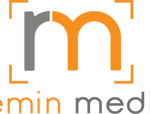 Let's be honest, a lot of us got into dentistry to do dentistry. But, if we run our own practices we wear more hats than the one labeled DDS. We are marketers, sales people, behavior counselors to our patients and leaders to our team. Often we put so much of our time and energy into the actual act of doing dentistry, we forget we are just as important in our other capacities. Even if 'managing' or 'leading' your team does not come naturally, and you would much rather be elbows deep in a complicated dental case, you can't escape the fact that you must lead your team. A study done by nearly 12,000 Facebook employees may help you focus your efforts when it comes to managing for success.
Good managers:
1. Care about their team members
This may seem so basic, but when it comes to being a good leader you must care about your team. To take it a step further, the efforts must be genuine and not another item to check off the list. We all know the difference between a "how are you" spoken without actual desire to know the answer and a "how are you" that really wants to know.
2. Provide opportunities for growth
Maybe you require everyone to go through certain annual trainings and force the team to sit through CE courses important to you, but when was the last time you asked them if there was something else they wanted to learn? Or offered each person an opportunity to expand their roles in the office?
3. Set clear expectations and goals
One of the worst feelings in a job is not knowing what is expected. Guessing and trial and error lead to frustration and strained manager/team member relationships. It is up to YOU, not your team, to know what they should be doing. YOU need to let them know "consistently" what is expected or else YOU have failed.
4. Give frequent, actionable feedback
This doesn't mean you do a yearly review. One Facebook employee said:
They [managers] are able to create an atmosphere where their employees aren't afraid to speak up when they believe there's a better way of doing things.
When a team achieves this level of trust and transparency, they can adapt quickly and become more productive and effective. (emphasis added)
You must constantly communicate with your team, Be open to new ways of doing things and let them know through words and actions that their ideas matter.
5. Provide helpful resources
According to the study, this did not mean handing them a book or a link to an online training (although that may be helpful too). It meant the manager was so in tune with his or her team that they could foresee what things may get in the way of the team member succeeding and did their best to remove the roadblock.
6. Hold their team accountable for success
This means that when a team member does well, they are rewarded with an adjustment of responsibilities. If your Dental Assistant has a behavior changing conversation with a stubborn patient, recognize that and ask if he or she would be interested in contributing their knowledge to the company blog. It is highly motivating to be recognized and trusted with more.
7. Recognize outstanding work
Have you ever received an outstanding achievement award for your dental work? Or have you salivated over being mentioned in the local mailer as business of the year in your community? Your team is no different. Being recognized for a job well done is a simple gesture that has enormous impact on your relationship.
Which of these 7 habits do you do well? Which can you work on? Let us know in the comments below!