No Comments
Five Names in Dentistry You Need to Know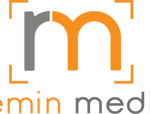 Below are five (of the many) names in dentistry that may be lesser known to you. "Overcoming adversity" is an oversimplification of the work of these pioneers in the dental field. They overcame insurmountable odds to achieve what they did in their lifetimes. May we all be so brave and so professional in ours.
Dr. Roy Charles Bell
Dr. Bell was instrumental in the desegregation of hospitals in Georgia and across the Nation. He was one of the first African American dentists to practice in Atlanta. He spent his life working to end segregation in housing, health care and in dentistry. Read more here.
Dr. Reginald A. Hawkins
Dr. Hawkins, a dentist, is best known as North Carolina's first gubernatorial candidate. From his 1968 campaign speech:
"The establishment has discounted the poor, the black, the low-income and liberal whites. It had been divide and conquer. This is the dream I have for North Carolina: to bring us together, black and white…Too long have black people sought a place at the bargaining table, only to receive the crumbs after dinner is over."
Dr. Robert F. Boyd
Dr. Boyd, born a slave, fought long and hard to graduate from college and go on to make history in the medical field. He practiced in Tennesee and never discriminated against patients based on gender, race or economic status. Read more about Dr. Boyd here.
Dr. Vasco Smith
From the NAACP upon Dr. Smith's passing:
Dr. Smith was well known for his passion for promoting civil rights for all.  He fought tirelessly to eliminate the barriers of racism.  His positive impact on the city of Memphis endures today.  Smith was a committed leader and worked with other civil rights pioneers like Benjamin Hooks, Jesse Turner, A. W. Willis, H. T. Lockard and Russell Sugarmon to ensure voter registration for all, litigate against violations of civil rights and help to elect African-Americans to public office.
Dr. Roscoe F. Lee
One of many accomplishments of Dr. Lee was his instrumental role in establishing the first Oral Surgery department at Freedman's hospital in 1926. He was the first African American to be certified as a Diplomate of the American Board of Oral Surgery.
For further reading on these and other influential names in dentistry go here and here.
DON'T FORGET TO SUBSCRIBE TO REMIN MEDIA TO YOU NEVER MISS A POST!