No Comments
How to Boost New Patient Numbers and Stay Independent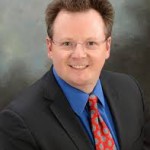 Boost new patient numbers for your dental practice with these three steps. Create a growing, thriving practice that lets you focus on patient care.
If you've been to the doctor in the last few years, you might have noticed a trend. Doctors are consolidating into larger offices. They're no longer independent. Instead, they've become employees. Suddenly, they're spending the whole visit staring at a computer screen and trying to please a boss rather than practicing medicine. Neither you nor the doctor was happy with the new arrangement.
Now ask yourself, is that the life you want? Do you want to lose your independence and become just another employee? Or do you want to remain in control of your dental practice? If you focus on attracting new patients, you can create a thriving practice and avoid the temptation to sell to investors.
You Can Do it Better
The dental practice management companies claim that they can manage the day-to-day running of your practice and free you up to focus on patient care. However, in many cases they haven't lived up to their promises. This isn't really a surprise. When you put someone else in charge of hiring and training all your support staff, setting budgets, and planning schedules, you put them in charge of patient care too. When you give up responsibility, you also surrender your freedom.
On the other hand, you know dental care and you know your local community. If anyone is going to be able to make your practice thrive, it's you. You just need a plan to boost new patient numbers.
Boost New Patient Numbers in 3 Easy Steps
So, how do you come up with a plan? You need to identify an underserved group, come up with a solution for their problem, and market that solution directly to that group.
1. Identify an Underserved Group. In my case, this group was recently retired senior citizens. Many retirees lack dental insurance, so they put off care until small problems have become big problems. Then, since they're on fixed incomes, they can't afford the care they need and put it off even longer. You may live in a community where school children don't get into the dentist frequently, or where shift-workers have trouble making appointments. Or, you may decide to target your local dentist-phobes, the people who avoid the office because they're afraid. The key is to get out there and find out who needs to be in your office but hasn't been coming in.
2. Come up with a Solution. In my case, I created an in-house dental marketing plan specifically designed for seniors. I describe the ins and outs of the plan in my new book, Grow Your Dental Practice with Wine And Cheese. If you're targeting school-aged kids or shift-workers, your solution may be as simple as adjusting your hours. After all, schools are getting increasingly strict about allowing children to leave for appointments, and many workers don't have the time to take off for a dental visit. Just make sure you have a concrete solution to a roadblock that's keeping potential patients out of your chair.
3. Market Directly to Your Target Group. Let people know that you've come up with a solution for their needs. In my case, my direct marketing took the form of wine and cheese socials in a local retirement community. You may target school carnivals, hiring fairs, or even popular local hangouts. It all depends on who you're trying to reach. The plus is that this direct marketing usually carries a much higher return on investment than things like radio or newspaper ads. Plus, by going to where people are, you give them a chance to meet you. You're no longer a faceless man with a drill, you're a member of the community who is here to solve their problems.
By reaching out to carefully targeted groups, you'll boost new patient numbers and expand your practice. As the months go by, you'll get better at thinking strategically about practice growth. You'll be able to focus on patient care and attract new patients, growing your practice better than any investment group can.