No Comments
Why Keeping Up With Dental Research is Essential for Growing Your Practice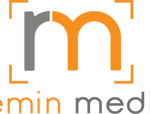 For many dental professionals, keeping up with continuing education or professional reading takes a back seat to the day-to-day running of the office. They'll attend a CE seminar if the topic is especially interesting or the venue is especially good, but most of the time, continuing ed credits are just something you get out of your way to keep your license current.  Professional reading is something you skim, but you're not digging into original research and trying to explain it to your staff and patients. Who has time for that?
If You're Not Keeping Up on the Latest Dental Research, You're Making a Huge Mistake
If you don't keep up on your reading, you won't be able to use authority marketing to generate referrals and grow your practice. That's because part of being an expert is having an opinion on current events. You need to read the latest dental research, take time to digest it, apply it to your practice, and explain it to your patients and the public.
Here are a few stories you might have missed…..
If you're neglecting your professional reading, in the last month you would have missed:
A study that suggests that selfies improve oral hygiene. Selfies could be great tool for educating patients about proper brushing and getting them interested in better dental care.
Evidence that screening for certain kinds of oral bacteria may help predict pancreatic cancer. This is huge, since pancreatic cancer is often caught too late for effective treatment. It also highlights the oral-systemic health link, and the importance of good periodontal health.
Dental research that suggest that people with large numbers of amalgam fillings have increased mercury levels. This could affect the treatments you recommend for patients who've had multiple dental fillings.
Experts Know Things, and Are Ready to Talk about Them
In past blog posts, I've walked you through the basics of authority marketing. I've talked about how you can become a regular on local television and radio programs, write articles for the paper, or even produce your own podcasts and author your own blog. All of these things contribute to your profile as a dental expert. People will seek you out for care, because they know you understand your feel, care about providing patients with the best possible care, and seek to educate the public about your field.  How are you going to keep up a stream of appearances if you don't have anything to talk about? Professional reading gives you a wealth of interesting topics to cover in your appearances.
So, How Do You Transform Dental Research into Dental Marketing?
It's not as hard as you might think.
Step 1: Set up Google alerts for terms like "Dental research" or "periodontal disease" or anything else you might find interesting.  These will send you daily notifications of what is happening with respect to these keywords.
Step 2: When you receive notifications about an interesting study, feel free to read the summaries, but then go right to the source. Any of your patients can read what CNN says about dental research. They won't be able to read, digest, and understand the original research papers. You, on the other hand, do this for a living.
Step 3: Call you TV and radio contacts and offer to come on to discuss the new study, say, the one about mercury and fillings. Be ready to explain the problem and the findings in simple terms. Take the time to come up with an answer to the question, "So how will this affect the typical dental patient." Be prepared to take questions.
Step 4: Write a blog post or article on the same topic and post to your website. That way, when people see you online and want more information, they'll come to your site. They're remember you the next time the need treatment, and they'll trust you because you're the expert who explained complicated research in terms they could understand.
It's OK to Stretch a Little in Your Expertise and Interests
You may be trying to make a name for yourself as "That implant guy." However, you can still comment on things like "Amalgam fillings and mercury." Just find a way to work your main expertise into the conversation. So, while discussing fillings and the questions a patient should ask their dentist about mercury, you may want to emphasize that implants and crowns do not contain mercury, and so aren't a cause for concern in light of this study. Explain why mercury is used in fillings, but not in implants.
This strategy gives you a way to show that you have deep and broad knowledge, that you're eager to help patients in distress, and that you're concerned about the safety of the technologies you use daily and that you stay up to date on the latest research.  Voila! A few minutes of reading up on the latest dental research form the basis for yet another round of authority marketing, and you're well on your way to growing your practice.