No Comments
Beyond Wine and Cheese: 5 Quick Ideas for Dental Savings Plan Marketing Events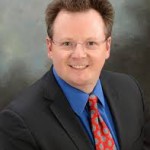 In my new book, HOW TO GROW YOUR DENTAL MEMBERSHIP PLAN: Marketing secrets behind my 1.4 million dollars of growth, I talk about how wine and cheese socials helped me market my in-house dental savings plan directly to senior citizens. However, I understand that this tactic might not work for everyone. I happened to have a lot of wine on hand, so it seemed like a natural fit. But maybe you live in an area where people don't drink, or maybe you want to try a theme that's a better fit for you. Here are 10 other ideas for 'theme parties' to market your DSP.
1. Beach Party. Everyone loves the beach, especially when they live inland. Bring a kiddie pool and a sand box for atmosphere. Hand out logo-ed beach balls and towels as door prizes. Maybe play 'beach blanket bingo.' Serve 'fun food' like chips, limeade punch, and popsicles.
2. Swinging on a Star. This is a great theme-party if you have staff members who can dance. Offer swing dancing lessons, bring a disco ball, and combine your sales pitch with a ballroom dance. Start with the lesson, let them dance a few sets, then take a break for refreshments and your sales pitch before the dancing starts again.
3. Garden Party. This is a great one for the spring. Use branded seed packets and garden tools as door prizes, have veggie trays and cucumber sandwiches for snacks, and, of course, a great-looking flower arrangement on every table.
4. Sports Night. This can be a fun theme. Bring in a putting green, some bean bag toss sets, and maybe a nerf basketball set. For food, try chili and chips and dip. Give out swag, but also have prizes set aside for the winners of the free throw competition, the 'horsehoe tourney' and the putting green. The plus with an event like this is you'll get big crowds at repeat events as people want to compete with their friends.
5. Casino Night. Give your guests tokens when they arrive. After the talk, they can have a chance at roulette, poker, and blackjack. At the end of the night, they can trade their tokens in for swag. Don't be stingy, though. If someone loses all their tokens, give them more! The point is to have fun. Serve any drinks in plastic champagne flutes so that everyone can feel like they're in a James Bond movie.
If none of these ideas sound like fun to you, poll your staff. You probably have someone in the office who loves planning theme parties and who's really great at making everything come together. Remember, the key is to make your marketing talks the social event of the week, so that people want to come and think about dental health and savings plans.  Wine and cheese worked for me, but you can find a theme that suits your personality, so that your guests have a great time and invite their friends to subsequent events. With a little creativity, you'll be well on your way to a successful in-house DSP.
Ps, if you pre-order the book before October 14th receive a special discounted price!