No Comments
Beyond the Phone Book: Five Creative Places to Market Your Dental Practice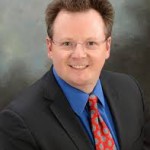 Where do your patients hear about your practice? The phone book? Word of mouth? Billboards and the radio? Chances are that you're already doing all the normal things to market your practice. But have you tried these low-cost and yet unusual ways to reach your best demographics?
1. Physicians' Offices
We know that people with certain health conditions, like diabetes and heart disease, benefit from more frequent dental visits. Make it easier for these patients to find you, and help local physicians connect patients with your office. See if area internists, cardiologists, and endocrinologists would be willing to keep pencils, notepads, and magnets with your information on hand. You could even leave a jar of pens with your information at the desk so that patients can use them to fill out forms.
One item I've found particularly helpful is the referral pads.  Create custom referral pads for physicians who might want to refer their patients to a dentist.  If you offer services that other dentists in your area don't, leave referral pads with them as well. For instance, I practice sedation dentistry, so I've left referral pads at other offices in my area. When they have patients who need sedation, they refer them to me. In this way, I build relationships with other offices and help them serve their own patients better.
2. Schools and Libraries
If you treat pediatric patients, consider volunteering to do school and library visits. Come up with a simple program that helps children learn about oral health. Send every kid home with a 'swag bag,' much like they'd get if they came into your office for an appointment. Include a toothbrush, toothpaste, floss, a sticker, a small toy and a magnet with your office information.  When parents think about taking Junior into the dentist, they'll think of your office.
3. Fitness Clubs
Where can you find young, health conscious professionals who might need to get into the dentist? At area fitness clubs. Many of these clubs allow businesses to buy ad space on their televisions or in other areas around the club. If you want to be especially creative, you could try branding complimentary bottles of water or Gatorade with your office information.
4. Retirement Community Receptions
In my new book, How to Grow Your Dental Membership Plan: Marketing Secrets behind my 1.4 Million Dollars of Growth in Just 24 Months, I explain how I used wine and cheese receptions in retirement communities to market my practice and my in-house dental savings plan. Retirement communities are a great untapped market because they contain a high concentration of active, health-conscious seniors who will come out for a night of fun, entertainment, and creative dental marketing.
5. Your Local Kiwanis and Chamber of Commerce
If you have an in-house savings plan or are willing to create partnerships with local businesses, you need to get out and meet your local small business leaders. Community organizations like Kiwanis and the Chamber of Commerce are great ways to build these connections. Many local groups have regular lunch meetings and are always looking for new speakers.  Develop a talk about the oral-systemic health link and throw in a coda about how you can work with local companies to offer employees low-cost dental benefits. You'll get to talk to a group whose members are interested in what you have to say, and you'll be offering a novel solution to the perennial problem of employee benefits.
Of course, these are just a few ideas to get you started thinking about dental marketing in new ways. Remember, the keys to success are identifying a demographic you want to attract, finding out where you can find that demographic, and marketing directly to that demographic in the places they frequent. This sort of small, targeted campaign will give you a much bigger ROI than broader, more expensive strategies like radio ads.  If I can grow my practice this way, you can too. It just takes information, a little creativity, and a willingness to get out into your community and meet patients where they are.