No Comments
5 Invaluable Tips from Successful Dental Entrepreneurs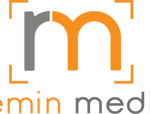 Four successful entrepreneurs offer invaluable advice to us about starting, learning and loving their business.
Recently we got to hear from four amazingly successful and humble dental entrepreneurs. They have a broad variety of influence from consulting to product development and manufacturing. What they share is a passion for the industry and valuable experience to pass on to those who are in the early stages or who are considering starting a new business.
What has been the biggest "learning moment" for you as an entrepreneur?
When I attended my first meeting of like minded entrepreneur people and realized I did not know how to run a business for myself. I thought I did since I helped doctors run theirs. A big moment for me, and I have taken courses on this from several different business coaches the last 8 years. (I learn something every time.) -Christine Taxin
When I left my job and gained confidence in myself that I can earn a living on my own. -Bob Cantrell
Leadership is a systematic approach of actively developing others – period. Its not big speeches, or difficult to master communication strategies. Know where you are going, who can help you get there, how you can align talent, resources, and goals. -Vicki McManus
I built my first company during the Internet land grab in the 1990's. They were heady times and an aberration. People were more focused on growth than profits. After two rounds of venture capital I was no longer in control of the company, I was along for their ride. I realized you need to make the hard decisions constantly to keep the company right-sized and profitable. I would rather have a smaller company that is profitable than a larger company that is not. As long as you are profitable, nothing bad is going to happen to you. I like having control of my companies and creating my own future. -Dr. V. Kim Kutsch
What advice would you give to someone starting their first company?
Remind yourself that when its your business you need a set of outside eyes to see what you really don't know.  It really helps to ask a lot of questions and to never stop learning. -Christine Taxin
Make a plan that you can start with with only your money and or friends and families money with little debt (keep debt very low) for financing. That is probably all you will ever get. If you can't do this, then make another plan that will stay within your means or don't start your business. With proven success other financing options will open but not until you prove the concept with real performance. -Bob Cantrell
Start small, prove your concept before you've invested so much time and money you can't go back. No reason to quit your day job before you have proof of concept.  -Vicki McManus
Make the hard decisions to stay right sized and profitable all of the time. Trust your own instincts. -Dr. V. Kim Kutsch
In ONE word, what is the most important characteristic of a good business leader?
Humility
Passion
Integrity
Integrity
What is the biggest mistake you see new business owners/leaders making?
Trying to add to many products and services at one time. -Christine Taxin
Being overly optimistic about sales results when starting a business. -Bob Cantrell
Ramping up too fast, or being under-capitalized for expansion. -Vicki McManus
They don't make the hard decisions soon enough. Many times by the time they finally do, it is too late for the company. The sustainability of the company must always come first. They need to realize they're building a company and not products or services. -Dr. V. Kim Kutsch
How do you define success?
When the people I work with get recognition I know I surrounded myself with the best people! -Christine Taxin
Enjoy all that you do with at least enough to live on. It is okay to keep living standards very modest. -Bob Cantrell
Every day above ground. -Vicki McManus
In my life being successful means what I am doing is helping other people and I am enjoying the process. -Dr. V. Kim Kutsch