No Comments
5 Things to Make You Even Smarter, Richer and Better Looking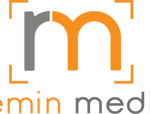 We know it is nearly impossible to make our readers any better at life than they already are, however we wanted to share 5 quick links to help you become even smarter, richer and better looking today.
1. Here is a roundup by Inc. of 100 podcasts that will make you smarter and better at business.
2. How do you know if your workplace is toxic and its time to quit your job?
3. The best interview to keep employees? The stay interview.
4. A social media cheat-sheet if you are not sure where to post you amazing content:
5. Do you think you are an approachable leader? Maybe you should take this test to find out (It only works if you are honest!).
Let us know which tool is your favorite!
READY TO BECOME A REMIN MEDIA INSIDER?