No Comments
Seven Practical Ways to Improve Your Chairside Manner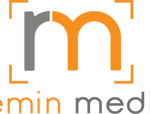 Your chairside manner is essential for attracting patients, helping patients accept treatment, and encouraging patients to refer family and friends to your practice. How can you tell if your chairside manner needs work? Check out the reviews patients have left about you online. Read the negative reviews first, and try to look at them honestly, even when they hurt your pride.
Are people using words like brusque, gruff, cranky, angry, or unfriendly to describe you? It's time to up your game and improve your chairside manner. It doesn't require a major personality overhaul. Here are seven quick, practical fixes that can transform the way patients see you.
1. Smile More. You're busy. You're tired. You're in a hurry. Did you remember to smile? Your patients are nervous, tired, and want to be anywhere but in the chair. Smiling will put them at ease and remind them they are in the right place. However, it is also important to have the 'right' kind of smile. No "I am trying really hard to smile."
or "Ryan Gosling 'Hey Girl smile.'"
…just a normal "doctor to patient smile."
2. Look your patients in the eye and greet them by name. Salesmen always do this. Do you know why? Because it makes people like them more. Your patients want to know that you see them as individuals, not just another row of teeth. So let them see that you care.
3. Make notes in their files about hobbies, pets, family, sports teams, etc. You can't be expected to remember everyone's interests and make small talk with them, right? Right. No one expects that. So if you take the time to do it, they'll remember what a great person you are. Make notes in their files, and review the 'personal stuff' at the same time as you review your dental history. "So, how's Fluffy? Does she still like watching the aquarium?" "Has Ben been in any tournaments recently?" You'll set your patients at ease and let them see that you care about their whole lives, not just their most recent dental issues.
4. Customize your coat. You don't need to dress as a wacky-clown dentist, but consider adding a pin for your favorite sports team, or some other little trinket to humanize you. Suddenly you're not just the dentist, you're a real person with a life outside the office.
5. Add a few personalized pictures and touches to the office. Do you have kids? Frame some of their artwork and put it up. Have you sponsored a little league team? Put their picture on the wall. Do you travel or have pets? Put up pictures. This is another way to humanize yourself, and it contributes to how patients view your bedside manner. You can be open and friendly when you're not even in the room, if you choose wall décor carefully.
6. Be straightforward. Don't hem and haw about problems. Patients will appreciate your chairside manner more if they feel that you are truthful, trustworthy, and upfront about dental care. It can be tempting to talk around big problems to soften the blow. However, this makes you look indecisive and less sure of yourself. Say what you mean, and don't be shy about it.
7. Praise patients. Everyone likes to be praised, and people hate feeling attacked. So make sure to have one or two positive pieces of news for each patient. "I can see you're doing a better job cleaning tartar at home." Or "Your teeth may be stained, but you have strong enamel." Find something encouraging to say to every single person who sits in one of your chairs, and people will walk away feeling appreciated, even if they need complex interventions.
None of these changes take time or extensive training. You can implement one or two of these, or all seven. They're a great way to quickly improve your chairside manner, your patient experience, and your return and referral rates. After all, when your patients like you, they trust you and are more likely to accept your judgement.