No Comments
Watch This on Netflix to Inspire You to Be Better at Business and Life: SOMM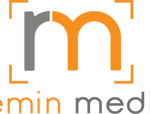 One of the most difficult exams to pass is the Master Sommelier test. Only 170 people in the past 40 years have successfully achieved the title. What does it take to be the best? What does one have to sacrifice to be at the top of their profession? In the documentary SOMM you can watch as candidates prepare for and take the prestigious test.
To get an idea of the level of mastery it requires, watch this clip:
We challenge you to watch the five-star movie this week and share one takeaway from the film that will help you be a better dental professional. The amount of dedication these candidates have to achieving their goal should inspire all of us to push a little more every day. Cheers to kicking more ass this week.
Watch it this week and leave your takeaway's in the comments below.