3 Comments
10 Dental Patients That Suck the Life Out of Me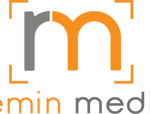 Don't get me wrong, most of the time I love my patients. I am thankful for anyone who chooses to walk through my office door and put their trust in me and my team. However…by the time Thursday rolls around, there are some patients I could just do without seeing. Here are 10 types of patients that suck the life right out of me:
Dr. Google
You know the guy…he has already self-diagnosed and I swear if I handed him my drill he would go to town attempting to drill and fill his own teeth. C'mon man, I went to school for this, I do this every.single.day! Thank you for the information from WebMD but just stop.
Tongue in cheek
Ugh. After a long day bending over and battling for position in what seems like a million mouths…WHY does the last patient of the day always have a tongue that cannot follow direction?! It is everywhere! It is playing NFL-type defense against me for no reason, other than to make my life difficult.
Hot mess mom
I actually do feel sorry for you. You look like you haven't slept in years and there is something weird and sticky in your hair. But, you are late (again), you forgot your purse (again), and your kids have totally destroyed my waiting room. Next time try and get a sitter.
The Skeptic
This type is my favorite, and by favorite I mean the bane of my existence. WHYMUSTYOUQUESTIONEVERYTHINGISAY!?!?! Do you think I want you to come back? I don't. But I am telling you what you need to have done in order to keep your smile, so please just stop with all the questioning!
Judgey Judy
Yes, that is my new BMW in the parking lot. Yes, my kids go to private school. Yes, I am going to take my team to Hawaii this year but NO I am not a money hungry doctor of doom. I get paid for my expertise just like everyone else.
Always late to the party
I'm not sure why some people think that an appointment time is just a suggestion. But there seems to be a special group of people that think 2:30 really just means anytime after 3. Seriously?
Habitual rescheduler
These people we have learned to just pencil in, because 99.9% of the time they have to "reschedule last minute! something has come up!" Okay, unless you are POTUS I don't believe you. You just don't want to come in. At least be honest about it.
The bargain shopper
What is up with the patients that think our rates are negotiable? Poor Sally at the front desk is not going to haggle with you over a crown. If you want cheap dentistry, you can get it (trust me), and you will get exactly what you pay for.
The "only if my insurance covers it" guy
Spoiler, dental insurance sucks. So if all you are willing to do is what your insurance covers then good luck having a healthy mouth for life. But, don't take it from me…I just work here.
Whitening Wendy
Ugh…these folks are the WORST. They have a mouth full of decay or debilitating perio and can't seem to afford treatment…but every time they are in my chair they ask if they can get whitening. No. No you can't. Unless we get your mouth out of disease…whitening is not on the table, so stop asking.
Like I said…I love my patients, even the difficult ones, but it sure helps to have a sense of humor to get through the end of a busy week!
What patients would you add to the list?