No Comments
Dental Office, or Dental Wellness Center? Embracing the Future of Dental Practice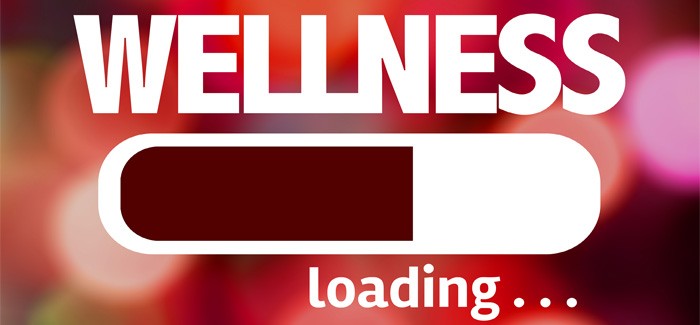 On

May 12, 2016

http://www.links2success.biz/
It's time for the traditional dental office to meet the twenty-first century. In the past, the dentist was a place people went to have teeth cleaned, cavities filled, and dentures made. Oral health was a special kind of health, totally divorced from total wellness.
Today, we understand that oral health and systemic health are tied together. Chronic diseases affect the mouth, and bacteria in the mouth can affect, or possibly even cause, chronic diseases. It's not enough for dentists to focus on giving patients a great smile.
The dental practice of the future must focus on "A healthy mouth in a healthy body." Dentists who understand this trend have been converting their old-fashioned dental offices into dental wellness centers. You may want to consider making the transition in your own practice.
What is a Dental Wellness Center?
How is a dental wellness center different from a dental office? In a dental wellness center, whole body health, not just oral health, is a major concern. This concern for the whole patient shows itself in:
Patient-centered care which is often facilitated by a Patient Care Coordinator
The ability to use advanced medical imaging to diagnose and treat illness
A staff skilled in medical issues such as TMD, sleep apnea, and periodontal disease
A focus on risk assessment and disease prevention
The ability to bill medical insurance, dental insurance, or both, depending on a patient's health needs and treatment choices.
A typical visit to a dental wellness office also differs from a visit to an old-fashioned dental office. When a patient first arrives at the wellness center, a patient care coordinator will take a complete medical history. The coordinator is especially attentive to any conditions or diseases which can directly impact or be impacted by oral health. The patient care coordinator also records anything impacting quality of life, such as pain, inability to eat hard foods, or severe halitosis.
After the initial medical history, the patient is screened for a variety of systemic conditions. Most dental wellness centers check a patient's blood pressure, screen for periodontal issues, check pulp vitality, take diagnostic films with an intra-oral camera, take radiographic images, test saliva for evidence of underlying health problems, conduct an oral DNA screen and complete a caries risk assessment.
These routine diagnostic procedures allow a dental wellness center to get a detailed picture of patient health and to collaborate with primary care physicians to find solutions to their patients' problems.
The Benefits of Becoming a Dental Wellness Center
When you choose to make the transition from a dental office to a dental wellness center, you can improve the health of your patients while creating a more robust and stable practice. Many dental patients see their dentist more often than they see their primary care physician, especially if they haven't been previously diagnosed with a chronic condition.  This means that the dentist is often the first healthcare professional to spot the signs of many serious, life threatening diseases.
Many diseases leave their first signs in the mouth. Patient lives have been saved or improved when astute dentists found evidence of:
Diabetes
Sinus problems
Heart Disease
Osteoporosis
Cancer
TMD
Sleep apnea
Severe allergies
Dementia
By focusing on total health, you provide your patients with a useful, necessary service. In addition to identifying serious diseases, becoming a wellness center allows you to contribute to the treatment and management of chronic conditions like diabetes and heart disease.
For instance, you treatment of periodontal infections can help your diabetic patients control their blood sugar and avoid complications related to high blood sugar.  Treating infections can also reduce the risk of heart attacks in your patients with heart disease. Once you know a patient's medical history and risk factors, you can take concrete steps to extend his life and good health.
Dental wellness centers also offer patients financial benefits. When you treat medical conditions in the office, you can bill medical insurance. Medical insurance often carries lower co-pays and higher levels of coverage than a patient's dental insurance. By treating oral issues in relation to systemic health issues, you can save your patients money and help them afford more complex treatments.
While billing medical insurance takes training, it soon becomes second nature to your office staff. Through my work with Links2Success I've helped many dental offices make the transition to dental wellness centers so that they can become more financially stable and offer a wider suite of services to their patients.  With all the benefits for patients and your practice, shouldn't you consider making the transition?