One Comment
10 Easy Ways to Stop Missing Calls and Losing New Patients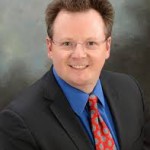 Does your staff do a good job answering the phone, or do they miss calls? How do you know? By "missed" we mean a call that goes to voicemail, get's a busy signal or the caller hangs up because no one in your office answered it in time. In my work with Call Tracker ROI, I've discovered that typical dental offices miss 34% of the potential new patient calls they get in response to their marketing campaigns. Bigger offices with larger marketing budgets often don't answer as much as 54% of their calls.
It doesn't matter how good your marketing campaign is. If new patients can't get through to your office, you've wasted those advertising dollars.  Here are 10 ways that you can help new patients connect with your office and book appointments.
1. Test your hunt sequence every three months.
The hunt sequence is the order in which your phone system moves between phone lines or from phone lines to voice mail. If it's defective, your system will hang up on people instead of sending them to the next available line. It only takes about five minutes to make sure the hunt system is working correctly. Sadly, this sequence can get out of whack for no apparent reason, which is why regular testing is needed.
Dial the office from a cell phone. Does line one ring? Good. Now dial the office while line one is off the hook. Does line two ring? Now, pick up both line one and line two. Dial again. Does line three ring? Repeat the process until all lines are in use. Does the call go to voicemail? If the call was dropped at any point during the test, you have a problem with your hunt sequence. Contact your telecom provider to resolve it.
2. Get an official office cell phone for outbound calls.
Outbound calls tie up your phone lines and make it more likely that a new patient will be sent to voicemail or put on hold. Make your outbound calls from a cell phone. This is especially useful for when your staff members are on hold with insurance companies. They'll be able to answer new patient calls while they're sitting on hold.
3. Let your front desk focus on inbound calls.
If the people on your front desk are too busy, they'll miss calls. Automate your appointment reminders and outsource your insurance verification so that your staff can focus on answering the phone and booking new patients.
4. Consider online scheduling options for existing patients.
New patients want to speak with your staff, but many existing patients just want to book an appointment or pay a bill. Add online chat, payment, or scheduling options to your website. If the volume of existing patient calls is now decreased that frees up your phone lines so new patient calls can now get through.
5. Get data on missed calls.
Track your missed calls so that you can see when and why new patients can't get through. Some companies, like my own, even offer missed call text alerts so that you can call a new patient back in real time as soon as they hang up and before they go looking for another dental office to call. With accurate data, you can track missed opportunities and schedule your staff to cover peak times.
6. Reconsider your staffing levels. Let the data justify the expense.
If you're missing a lot of calls because your team is tied up on the phone, you may what to look at your staffing levels. Does the data show that you need another person on the front desk during busy times or on days like Fridays when you may not even be in the office doing dentistry?
7. Make sure you and your office manager get missed call alerts.
If your practice receives missed call alerts, make sure that you and your office manager receive real time texts for the alerts. Then, if you notice a problem, you can intervene immediately instead of waiting until the end of the month. Don't be fooled by email alerts or email to text alerts. Because they have to bounce through a 1000 different servers, that email based alert may not notify you until 60 minutes after it occurs.
8. Don't send patients to check out until the front desk is ready.
I call this the "Thumbs Up/Thumbs Down" method. If you have two or more employees at the front desk, have hygienists check to make sure that there's a staff member ready to assist them before sending them to check out. Try to make sure that there is always one person on the desk who is free to answer a phone call. Otherwise, you may miss new patient phone calls while staff members are dealing with existing patients.
9. Start scheduling next appointments at the chairside.
With Wi-Fi, patients don't have to schedule their appointments at the front desk. Have your hygienists schedule them before they leave the chair in order to free up your front desk staff.
10. Don't be afraid to get help.
If you've tried all of these tactics and still miss a large number of calls, consider contracting with a call center to schedule new patients. Call center staff won't be as effective as your office staff, but they're better than not answering the phone.
If you improve your phone system, your office routines, and your data collection efforts, you should see a big reduction in the number of calls that you miss, and a big increase in the number of new patient appointments. These improvements translate to a better ROI on your marketing dollars and a bigger, more financially stable, dental practice. Remember, if patients can't reach your office, they won't book appointments, and their oral health will suffer. Part of being a good dentist is paying attention to your phone practices so that you can reach more patients.