One Comment
Beyond SEO: 5 Essential Elements of a Successful Dental Office Website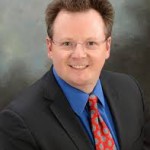 Is your dental office website optimized to attract new patients, or just to attract search engines? Here are 5 must-haves for a patient-friendly site.
How are new patients finding your dental practice? Chances are, if they're like 90% of American consumers, their first move will be to do an internet search. This is why you keep hearing about SEO (search engine optimization) for dental practices.  But SEO is mostly about making your site visible to the search engines. How do you also make it useful to new patients, so that they'll want to make the call and book an appointment? Here are 5 elements that are essential to upping your game and setting your dental office website apart from the competition.
1. Clearly displayed location map, hours, and phone number. Some offices put their contact and location information in places where the search engines can find it, but the searchers can't. These three pieces of information are essential to new patients, though. They answer the three questions on top of every patient's mind: Where are they? When are they open? How can I contact them?
2. Actual photos of your office, staff and of you, not stock photos. Yes, there are entire dental practices who haven't moved behind the stock photo phase of web design. However, consumers can tell when a site is full of stock images. If they're looking at your site, they want to get a sense of who you are and what your practice is like. Take some time, and get real photos up on your website.
3. A short bio. Potential new patients know that you have letters after your name. They assume you do. But they want to know more. Why did you choose to practice in this community? What is your family like? They're not just looking for "Is this person a competent dentist." What they want to know is "Will I like this dentist?"
4. Information on insurance, discounts, payment plans and in-house dental savings plans. Many new patients are worried about paying for dental care. Put this information where they can find it. For instance, if you don't take Medicaid, put it on your website. If you offer discounts to the military, put it on the site. If you have an in-house savings plan, make sure they can register online for it. You'll free up phone lines and staff time for people who are actually interested in booking appointments.
5. An online chat feature. Did you know that it's possible to add a HIPPA-compliant, online chat feature to your website? This lets patients contact you without picking up the phone. It's a big help to multi-taskers, people who are at work, and people who have a quick question and no time to call. The ability to book by chat can win you new patients who've passed up other dental office websites.
Take a good look at your website. Is it easy-to-navigate for new patients? Does it make you and your staff seem approachable and likeable? Will new patients be able to book appointments quickly and easily from your site? If your answer to any of these questions is 'no', it's time to up your web game and spruce up your website.