No Comments
Honest Dental Office Job Titles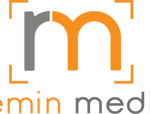 Sure, we can give ourselves fancy names like Scheduling Coordinator, Doctor of Dental Medicine and Oral Care Specialist, but after the end of a long day, these job descriptions feel a bit more accurate.
Front office staff, whatever it was that was on your real job description, can we all agree that most days we feel like our nametag should say: Professional Fake Smiler.
Assistants, we spent a lot of time in school, and they never officially said it, but let's be honest…we pretty much got a degree in Mind Reading.
We know what the doctor is thinking, what the patient is thinking…hell even our friends get annoyed with us knowing what they need before they do. Our real title should be Coordinator of Everyone Else's Shit.
annndddd the best part is how much recognition we get when we do our jobs well.
Hygienists, you can take your pick here. We wear so many damn hats in the office we can and should have multiple titles from:
CEO of Calculus
to Executive of Hiding the Face you Really Want to Make at the Patient.
via GIPHY, via GIPHY, via GIPHY
And our dear DDS. What might a more honest title be?
Doctor of the Misinformed and Distraught (DMD)?
or Doctor of Ignoring Office Drama?
Or maybe…we can all just claim the title of Executive Nap Coordinator and go home for the day.
What is your real job title?