No Comments
How to Market Dental Services to a Target Audience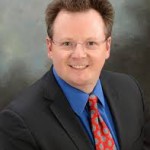 To get the best ROI for your budget, market your dental services to a narrowly targeted audience. Here's how to get started.
Dentists need to attract new patients to expand their practices, but not all new patients are profitable for all dentists. To market your practice efficiently, you must first decide who you're trying to attract to your practice. For instance, after running the numbers on my practice, I realized that recent retirees were one of my most profitable patient groups. I decided to make them my target audience. To attract retirees to my practice, I needed a few key pieces of data. I needed to know where my target audience lived, what they needed, and what they enjoyed. After researching my area, I decided to focus my efforts on one particular retirement community. I discovered that what these seniors most needed was a way to budget for dental services, since many are on fixed incomes and no longer have dental insurance. And I learned that this particular group of potential patients enjoyed wine and cheese parties, dental practice-related freebies, and giveaways. I combined wine and cheese receptions with contests where I offered to pay HOA dues or grocery bills for a year.  This targeted strategy yields about 69 new patients a month.
Benefits of Targeting
Targeting your dental marketing to a narrow audience can yield a big return on your investment (ROI). For instance, a small newspaper advertisement for your practice can easily cost $1000 a month, but most of the people who see that ad won't be interested in your practice. If you get 10 new patients a month from the newspaper and each new patient is worth, on average, about $500 in his first year, then you're spending $1000 a month to attract $5000 a month in business.
Now, compare to a highly targeted campaign. I spend about $400 a month on my wine and cheese receptions, and they're targeted to my most profitable demographic. New retirees bring in at least $1000 a year, and that's a conservative estimate.  Since I attract about 69 new patients a month from these socials, I'm spending $400 a month to attract $69000 in business.  My marketing dollars give a much higher ROI when I target carefully.
To get started with targeted dental marketing:
– Run the Numbers. Analyze your patient data and find out what kinds of patients tend to be the most profitable for your practice in terms of procedures and referrals.
– Get Demographic Data. Find out where your most profitable patients tend to live, what they tend to enjoy, and what their greatest dental needs are.
– Go Where the Patients Are. Target your marketing to a specific area. For instance, I hold my wine and cheese socials in a specific retirement community. You might choose to hold events in a certain zip code, or appear at festivals in a particular neighborhood. The key is to use geography to make your marketing more efficient,
– Give Them What They Need AND What They Want. To attract new patients from the retirement community, I both offer something they need (an in-house dental savings plan that fits their budgets), and something they want (wine, cheese, contests, freebies and fun.) The combination of the two attracts patients to my practice, and encourages them to recommend me to friends and family.
In dental school, they don't train us to think about marketing. That means a lot of us end up spending our budgets on things that are not working for our practices. However, if you run the numbers and carefully target your marketing, you can see excellent growth for your practice. If you are interested in my novel and hugely successful wine and cheese strategy, check out my new book at: http://www.wineandcheesenewpatients.com/