No Comments
Swag Bag Recruiting: How Reciprocity Leads to New Patient Referrals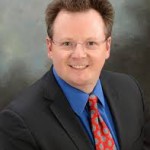 Use the principle of reciprocity to increase new patient referrals to your dental practice.
How do you attract new patients to your practice? If you're like many dentists, you focus on post card campaigns, radio advertisements, and ads in directories and newspapers. However, there's one form of marketing that blows all of these out of the water: word of mouth. Studies have found that 92% of people will trust the advice of a friend or family member over any sort of advertising. If you want to grow your practice, you need to make the most of referrals from your existing patients.
Some practices have had luck instituting 'finder's fees' or other ways to reward their patients for referring new patients. Unfortunately there is a big problem with this. It is illegal in every state to pay your patients to refer other patients to you.  However, if you're running a good practice and your patients like you, you don't have to pay them to recommend you. They'll do it on their own when someone asks for advice on dentists. But what about people who don't ask for advice? You know, the people who don't even think about going to the dentist until they're in too much pain to live? How can you use new patient referrals from current patients to get those people into the chair before a crisis strikes? In my own practice, I've found that 'swag bag recruiting' works wonders.
Gifts that Keep on Giving
Swag bag recruiting is based around the principles of reciprocity and consistency. Reciprocity is when someone gives you a gift or does you a favor you want to do the same in return.  Consistency, as we said before, is all about the commitment.  Once people make a commitment, there is added influence on them to stay consistent and follow through with what they just committed to.  In my own practice, I use this technique during my wine and cheese seminars for senior citizens. At the seminars, I get a mix of potential new patients and established patients.
Everyone who comes to the seminar gets a gift bag with party favors branded with my practice's contact information. But I take it a step further.  I ask my existing patients if they like my practice, and they think that I'm a good dentist. I use consensus or social proof here to have them to raise their hands if they believe it.  When they do, I then ask them if they would take another bag, like the one I gave them, and pass it on to a friend who needs dental care.  Again, I ask them:  "By show of hands, who here will help me out and pass this bag on to a neighbor, friend or family member who could use a good dentist?"
The swag bag gifts put people in a good mood. They enjoy the party favors, and they want to help me out in return and they then commit to doing so. As a result, I've just influenced them to pass the bags on to friends and family who need a dentist.  The people who receive the bags also feel like they've received an unexpected gift, which prompts many to want to return the favor, so they take their friend's advice and call for an appointment. Being a little generous with the freebies results in new patients who are eager to get into the office and into the chair.
This is a very simple principle that you can easily bring into your own practice. For instance, at the end of an appointment, don't just give your patients a single new toothbrush. Give them one or two extra and ask them if they would pass them on to others who may need a dentist. Voila! You've activated the principle of reciprocity and consistency and for a minimal cost you'll get a huge return on investment in the form of new patient referrals.