No Comments
Remin Roundup: Top 10 Articles of 2015 (not for the easily offended)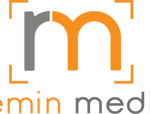 We have had a smashing year here at Remin Media and we wouldn't have been so successful without our intelligent and honest contributing authors. We thought it would be fun to list the top 10 most popular articles of 2015 and remind everyone what made them so influential. We will start with number 10.
#10: How to Increase Profits Without Raising Fees
Christine Taxin taught us that lax insurance billing can be costing your office revenue. Check out the article to see how to prevent it from happening to you.
#9: The Dirtiest Word in the English Language is Not the 'F' Word
According to Dr. Johnathan Engel the dirtiest words in the English language are personal responsibility. Maybe it is time for our profession to embrace those dirty words and take our own health advice.
#8: An Educated Response to the Cochrane Report on Xylitol
Dr. V. Kim Kutch brought the truth about xylitol in this article, boldly letting us know that: The conclusion was the analysis consisted of low quality evidence, and not enough data to make claims on. I would interpret that result to mean just that, we're not certain from the limited scope of the Cochrane report to make a conclusion. I would be cautious to claim that xylitol has no effect. Lack of limited evidence does not necessarily mean lack of effect.  However, once again the media picks up the information and blasts the public with headlines like:
Evidence of xylitol's cavity-preventing benefits lacking and Xylitol sweetener may not reduce risk of cavities, or my personal favorite Effect of natural sweetener xylitol in preventing tooth decay is still unproven. *Boom*
#7: Why Damn Good Dentists Become Dooms Day Preppers (and how to make sure it doesn't happen to you)
Chris Moriarity lays it down, reminding us to: Never accept any guidance or advice that gives you permission to be mediocre. You are a damn good dentist. You deserve better, your team deserves better and the patients you serve deserve better.
#6: Are You a Dental Discount Addict?
According to Bob Bowers, manipulative discounting is the heroin of the new patient game in dentistry.
He warns of the consequences of the "free whitening" game.
#5: Dear Dentist, An Open Letter from Your Dental Insurance "Partner"
If you ever wanted to know what your dental insurance "partner" really thought of your relationship, this is a must read.
#4: 65% of Dentists are Wrong About Their Dental Lab…Are You One of Them?
Only 4 states regulate and oversee the operations of dental labs. 65% of dentists think their lab is accountable to some sort of governing body…do the math…then make sure your dental lab is up to par.
#3: When to Let a Patient Walk Out, Even if You Need the Money
Turns out, not every patient is going to be good for your business, even if they have money. Establish 'deal breaker' patients and have the guts to send them down the road.
#2: A Caries Researcher's Response to the Big Sugar Scandal
Remember when we learned of big sugar's influence on government policy in the '50's and '60's? They basically held enough influence to persuade regulatory bodies and researchers to recommend alternatives to managing tooth decay other than reduction of sugar consumption. The recommendations led to widespread use of pit and fissure sealants and more intensive application of fluoride, but were neutral or actually encouraging of sugar consumption. Sixty years later we have a pandemic. Dental caries is the most common chronic disease in the US across all demographics, and is the most common childhood disease. Period.
Drum rollllllllllllll… 
The #1 most viewed article of 2015 was none other than: Dear Team, An Open Letter from Your Dental Hygienist
A little bit of honesty from the hygiene department hit a major chord with hygienists and teams alike.
We had a great 2015 and we hope you did too. We hope to continue to bring you the most authentic, honest, helpful and kick ass content in 2016. If you think you have something to contribute feel free to pitch to our editorial team HERE.
A big thank you to all of our contributors!