No Comments
What Your Dental Scrubs Say About Your Personality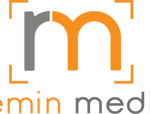 According to recent research, it takes less than seven seconds for the average person to make a first impression. With that in mind, whether you're a general dentist, assistant or hygienist, what kind of message do your dental scrubs transmit?
Though you might be limited in the ways of workplace creativity, you'll be pleased (or petrified) to know that your work attire says more about you than you ever thought possible—check it out:
Humdrum, Yet Stable
Does this sound like you? If so, you likely rock solid, dark-colored scrub sets while at the office.
And while there's a good chance that a workplace dress code requires that you dress this way, if you're voluntarily sporting nothing but black, blue or gray scrubs, yours is a personality that could benefit from some excitement—no offense, of course.
* Note: Is this you? That's what we thought—click here to cling to your regular scrub routine.
Fitted, Flared and Fashionable
Everything has its opposite, right?
As such, you'll be pleased to know that the high-octane world of scrub fashion has provided style-conscious dental professionals with a more favorable option—fitted, even flared scrubs.
No, your scrubs might not be gracing the cover of Cosmo anytime soon, but your patients will certainly see you for who you really are—a proud, image-conscious, tooth-pulling pro who not only takes pride in their work, but in their appearance, as well.
Note

: Fit the mold? Click here to keep sending positive, runway-worthy scrub vibes.
Fun-Loving and Energetic
Everyone has that aunt or uncle who does nothing but tell crude jokes, eat unhealthily and stay up late watching Cartoon Network—they haven't grown up yet, and you don't have to, either.
Okay, so there's no need to take things too far, but through your scrubs, you can easily transmit a similar message of awesomeness. Intrigued? Or course you are …
Here, if allowed by your place of employment, the key is to go with scrubs that have printed images on them. Animals, cartoon characters or any kind of upbeat image will work wonders for letting patients know that, though you're about to deliver them pain, you're also a load of laughs.
* Note: If a picture is worth 1,000 words, imagine the story these scrubs will tell your patients.
What Does Your Style Say About You?
So, now that you've reviewed each of the above, what kind of message are you sending patients with the scrubs you most frequently wear? Is it an accurate one? If not, do you plan on changing?