No Comments
What 3D Imaging Means for the Future of Dentistry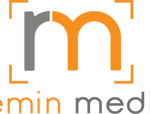 Remember the "The Jetsons"?
Though a simple cartoon, the futuristic world in which the featured family lived was fun to consider. It was the sixties, and the thought of things like flying cars almost seemed like an unattainable reality of sorts.
Fast forward a few decades, and though modern-day science has yet to have produced a flying car for the typical American household, it's brought us cuddle mattresses, toasting knives and fanny packs for toting small dogs.
Pretty impressive stuff, huh?
You're a dentist, though. And while you might take an interest in using a small-form lightsaber to simultaneously toast bread while slicing it, there's yet another tech advancement you'd probably find more useful at the office—three-dimensional (3D) imaging.
What Is 3D Imaging?
3D imaging, also known as "cone beam imaging," isn't an entirely new kind of technology.
In fact, in one form or another, it's been around since the 1970s. That said, it's now starting to make its way into dental offices around the world.
Instead of relying upon two-dimensional (2D) x-rays, charts and diagrams, when 3D imaging comes into the picture (pun intended), radiographic imaging captures high-quality footage that's immediately transmitted onto a computer screen.
From there, said footage is easily manipulated to help dentists to determine the best course of action for their patients. Truth be told, it's a quantum leap from the 2D information dentists have grown accustomed to using over the years.
The Benefits of 3D Imaging
Some benefits of integrating Cone Beam imaging include:
Detailed imagery helps guide implant placement, orthodontics, endodontic procedures and more
Controlled radiation exposure
Powerful patient education tool
Thanks to 3D imaging, dental professionals are now able to map out, design and create bridgework and oral implants in a matter of hours.
Another perk, you will save money both resources and costly molding techniques. Also, if scans are medically necessary they can be billed to a patient's medical insurance, which is great incentive to get on board.
Embrace the Future—It's Coming at You Fast
It might be a few years until Google's able to take their self-driving cars to the skies en route to building a more Jetson-esque society. Until then, though, Dentists have the benefit of 3D imaging to keep their respective skills on the up and up.
How about you? Do you use 3D imaging? How has it changed the way you practice?