No Comments
In-House Dental Savings Plans in a Post-ACA World: Are They Still Worth It?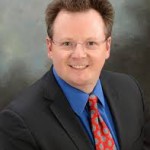 Once upon a time, in-house dental savings plans (DSPs) made sense. After all, many of your patients didn't have dental insurance but needed treatment. But now, with ACA, everyone should have insurance, right? Why should you put together an in-house DSP for your practice?
Now that we're a couple of years into the ACA, one thing is abundantly clear. DSPs aren't obsolete.  In fact, your patients may need them more than ever before. Here are 7 reasons why an in-house DSP may be a good way to serve your patients in a post-ACA world.
1. Most plans on the ACA exchanges don't include dental coverage. The ACA requires children to have dental coverage, but not adults. So your patients may have medical coverage without dental coverage. A DSP could help them bridge this gap.
2. Many of the Dental Plans in the Marketplace have very low maximum benefits. For instance, $1400 for a family maximum is fairly common with these plans. That means that a couple with two or three children could run up against the coverage limits pretty quickly, and after that they'll have to pay 100% of their medical expenses. A DSP could help them supplement their insurance.
3. ACA plans are fairly expensive. Unless you get a subsidy, ACA plans are fairly expensive, and their premiums and deductibles keep going up. So you have a situation where your patients are trying to budget for high premiums and prepare for high deductibles on the medical side of things. A DSP can help them handle costs on the dental side so that they can keep taking care of their teeth.
4. In the wake of the ACA, many small businesses are moving employees onto the exchanges. Health insurance costs are still rising, and small businesses in your area may be among the hardest hit. As a result, many are cancelling benefits and having their employees by insurance on the exchanges. These employees may also lose their dental insurance. A DSP can help them replace what they've lost.
5. ACA has also led to a boom for mutual aid societies. Mutual aid plans like Samaritan Health and Medishare give consumers a loophole. They can obtain coverage that doesn't meet all the ACA insurance rules, but that prevents them from having to pay a penalty for insufficient coverage. These plans don't have dental options, so an in-house DSP could give your patients on these plans more flexibility with their dental care.
6. ACA didn't affect retirees. Retirees are still on Medicare, not ACA plans, and many of them lack dental insurance. In fact, it was partially my own father's lack of dental coverage that got me interested in DSPs. You can read more about how I designed and marketed a DSP for retirees in my new book, HOW TO GROW YOUR DENTAL MEMBERSHIP PLAN: Marketing secrets behind my 1.4 million dollars of growth in just 24 months. I found that a DSP aimed at retirees was a great way to serve my patients and grow my practice.
7. The future of the insurance market is still uncertain. We're about to have another election and no one's sure how it will affect medical and dental coverage in the future. A DSP can offer your patients a bit of security against an insecure future. They may not know what their insurance situation will look like in 5 years, but they'll know that, in the meantime, they can use the DSP to afford the care they need.
In-house DSPs are a way to offer your patients a way to plan for future dental care. They offer security and protection against unanticipated dental expenses. They're still fairly unusual, so they're also a great way to set yourself apart from other dentists in your area and attract new patients.  The ACA hasn't made DSPs obsolete. Instead, they're more important than ever.  Take the time to investigate your DSP options to see if an in-house savings plan could benefit your patients and your practice.