No Comments
The Dental Office Hierarchy Told In Awkward Family Photos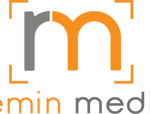 There is a problem that not many people want to talk about: the unspoken hierarchy in the dental office. To put it bluntly, the dental assistant is usually the lowest wo(man) on the totem pole, making the issue more evident to us.
Most days, I feel like grandma here.
There are a few things I think we can air out that might sting a little, but the sooner we come to terms and decide we would rather be a coordinated team, the better off our business and relationships will be (this could be us!).
No one is too fancy to get the job done.
We all have a job to do, and (cough…hygiene team…cough) you can help out too. No matter if it is running instruments or taking out the garbage, none of us are above any job in the office. We all know that the office runs so much better when we all pitch in. Next time you feel too fancy to help out, remember that we are all here to serve the patient and giving a little extra every day can make a difference between a good office and a great one.
We have answers too.
While we all have our specialties, Assistants do possess the ability to answer patient's questions too. We have our own bit of magic-star quality education to help our patients take better care of their oral health.  We love our patients as much as anyone else and can offer valuable information about how they can take better care of their teeth.
Trust is key.
We always put our best face forward, offering the patient comfort, education and advice.  Again, when it comes to patient relationships I don't think patients care how much schooling we each have or which instruments we can or cannot use. They just want to feel like they can trust us. When team members don't trust each other, patients don't trust us either.
We are all equal and equally awesome.
We are a team. We need to make sure that we act like one at all times. When one team member or group feels and acts like they know better or are better than the others it is kryptonite to our success. While office managers, assistants, hygienists and scheduling coordinators can certainly do a better job of working as a team, all teams need a leader.  If there is an unspoken hierarchy causing friction; the doctor needs to step up and take care of business. Discuss the issues at a team meeting. Offer one on one conversation to get to the root of the issues. Make sure your team knows where you stand on office gossip, and high school-like cliques.
Grow a mustache and get a snake if it makes you feel more confident. But you must, as the leader, address the way the team treats each other.
(image credit: awkwardfamilyphotos.com)
This article was written for Remin Media by a Dental Assistant and is not meant to represent any specific office.