No Comments
Smokers: The dentist's dirty little secret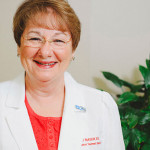 Is the number one preventable cause of death in the USA a real concern to the dental profession, or are we all just posturing?
When our patients light up that cigarette, the oral cavity takes the initial assault, but dental professionals think their responsibility to "counsel their patients" ends after a childlike scolding and a finger-pointing, saying: "you really should stop smoking."
No counseling, no solutions, just the same old statement the patient has heard a thousand times.
I often find myself standing in front of rooms full of dental professionals eager to hear what I have to say about the evils of smoking and nicotine addiction. What I never expect is how few hands go up when I ask about their knowledge of nicotine patches, lozenges, gum, and the Rx drugs used for the treatment of smoking cessation.
Is the real reason we choke when it comes to the subject because we aren't informed? Or if we are being honest, have we given up on the conversation because it is a waste of production time? Dentistry has become so concerned with hourly production that we have chosen to focus on preserving our patient's smiles with whitening procedures rather than preserving their health by helping them to fight their addiction to nicotine.
Smoking has become the dirty little secret between the patient and the professional. It is like an unspoken agreement: smokers know their dentist won't give them too much trouble and the dentist knows he or she won't have to 'waste' time on the subject.
We must as dental professionals meet this problem head on with evidence based treatments, motivational interviewing, and true empathy for our patients. They are struggling and the dental office should be a safe, professional, and appropriate place to address smoking cessation.
I urge my colleagues in the profession to educate themselves through continuing education, on-site courses, and old fashioned self-study to become familiar with the 5 A's approach. You can charge for smoking cessation counseling, but regardless it is your duty to treat the whole person. You can save a life by actively approaching the smoking patient with concern,  and within the time allotted, help them become free of their addiction.
We may have gotten into this business to take care of teeth, but as healthcare professionals we can be the reason someone quits–adding years to their smile and their life.