No Comments
5 Ways to Produce More Powerful, Short-form Dental Blog Copy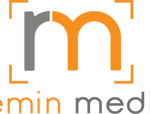 In a day when more and more patients go online to find a dentist, blogging has never been more important for helping you maintain a thriving dental practice. Blogging communicates your office values, helps inform your patients, and will even build your industry authority and SEO rankings.
But to get these benefits, you need to write in a way that actually appeals to your audience. One of your best bets to accomplish this? Keep your writing short and sweet.
Here are five ways you can do this and get better blogging results.
1) Write Shorter Sentences
One of the best ways to streamline your writing is to keep sentences short. If you're not careful, your sentences can easily grow to 50 words or more. Unfortunately, this can become very confusing for your readers.
A good rule of thumb is to keep sentences no longer than 30 words. Look carefully at your writing. Can you cut extra words from your sentence? Should one phrase be split into two sentences?
Shorter, snappier sentences will make your writing much easier to follow.
2) Short Paragraphs
Short paragraphs are another vital part of making your content more readable. This is especially important with digital audiences, where white space (or the lack thereof) can have a huge impact on readability.
Keep your paragraphs short and sweet by starting a new paragraph after every three or four sentences. The last thing your readers want to see when they visit your blog is a massive wall of text.
3) Reduce Adverbs and Adjectives
While this ties in to the first point, adverbs and adjectives deserve a special mention because they get overused all the time. The fewer adverbs and adjectives you use, the less flowery your language will be.
More often than not, you can either cut these words entirely or replace them with data, quotes, or other pieces of information.
4) Avoid Passive Voice
We've all heard bad examples of passive voice like, "The door was opened by Dave." Instead use active voice: "Dave opened the door. "Passive voice makes sentences too wordy and confusing. Worst of all, it looks bad.
Your best bet for avoiding passive voice? Scan your writing for places where you used "was" or "were." Quite often, this is where you'll find passive language.
5) Stay Focused
This last step might be the hardest to accomplish. Keep your writing focused on a single topic! Don't try to tackle two topics in a single post. Your blogging will be much more effective if you stay on target and write one post for each topic.
This will keep your writing from becoming confusing and make it easier for your audience to digest the information you're sharing.
Ready to Try?
Short, powerful copy can be infinitely more persuasive than wordy articles. Better yet, writing short-form copy will save you time for your other dental duties!
Are you ready to try your hand at some short-form guest blogging? It doesn't matter if you're a writing newbie. Click here to learn how you can write for us and start building your blogging experience!