No Comments
Guest Blogging: 3 Things That Make Site Editors Love Your Posts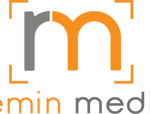 If you're reading this article, you've already figured out that guest blogging is one of the best ways to reach new audiences and build a strong digital presence for your dental practice.
Of course, site editors can be a picky bunch—they generally won't accept just any submitted articles, and you don't want your writing efforts to go to waste. So how can you ensure that editors will love your posts and approve you for publication? Here are three quick tips to put you on the path to success:
Write a Catchy Headline
An editor's judgement of your writing abilities starts well before they begin reading your content. In fact, it all starts with your headline.
Catchy headlines spice things up. They use strong adjectives like "essential" or "best", and more often than not, they use other key words like "ideas", "tricks", "tips", or "lessons". These types of headlines show an editor that you actually have something worthwhile to teach their readers.
Another simple way to catch an editor's attention is to make a promise to your reader with your headline—like we did in this article. The better your headline can grab a reader's attention, the more likely an editor is to seriously consider what you've written.
Use Lists
Once you get past the headline, however, many dental professionals struggle to organize their content in an appealing, easy-to-read way. Thankfully, your solution is simple: break up your content into a numbered list.
This is especially useful if you're providing a set number of tips or ideas. Breaking your content into a list adds much-needed white space to your article, which makes your content easy to read and digest—perfect for digital screens.
Better yet, lists help you keep your content short, sweet, and to the point—another key for pleasing editors.
Don't Talk About Yourself
Yes, the end goal of a guest blog is to promote your expertise as a dental professional. But the absolute last thing you should do is submit a post that talks about how great you are, or is stuffed full of links directing back to your website.
Both of these habits spell instant rejection from most any editor, and for good reason. You see, digital readers don't want to hear about how great you are. They want to learn something that will be useful to them. Directly marketing yourself or writing from the "I" perspective are instant turn-offs.
Instead, write your guest blog using "you" (referring to your reader). Limit your links according to the editor's guidelines, and avoid trying to directly market your dental practice in your writing. This ensures that an editor won't view your submission as spam and that your article will actually see the light of day.
Think You've Got What it Takes?
At the end of the day, your best bet for impressing editors and achieving success with guest blogging is to simply start writing.
We're here to help you out. Because not only do we want to give you the tips and tools you need to jumpstart your guest blogging efforts, we're more than happy to give you your first opportunity to post—just click here.
This is a great chance to get your feet wet, build some digital cachet for your business, and start laying the groundwork for future guest blogging success. We can't wait to hear from you.