No Comments
You Can't Pay Bills with Branding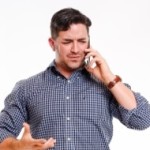 We all know you shouldn't judge a book by its cover, but for many in dentistry, that's all they've got.
Very few people get to truly pull back the curtain on the business side of dentistry and evaluate a business from the top-line to the bottom-line. What you'd find is a virtual Bermuda-Triangle of wealth. Money goes in the top, and then mysteriously disappears by the time you reach the bottom.
Owners are in a constant state of "Keeping up with the Jones". They'll spend money hand over fist for technology and gorgeous buildings with little critical thought about the path that will keep them in the black and on the road to prosperity. For the most part, the offices we assume are crushing it are also spending it. It tends to be the folks in the middle and that actually have the healthiest businesses.
Seems logical, except our emotions don't allow us to win the logic game. We still want to win the popularity game. We all want to be #1 when people think about the dentists in your area. But there can only be one HIGHLANDER!! Sorry, had to slip that in there. For those of you that don't get the joke, ask your favorite movie nerd.
I digress. The reality is, this pattern is seen in businesses big and small.
So who are the cool kids in other industries? Let's talk about GoPro. My guess is the majority of people reading this article own at least one. We see them everywhere. In every show, in every sport, I even saw one attached to a hawk once… it was incredible. These guys own action sports and high adventure. GoPro Inc is so far in first that there is no second.
So, riddle me this. On August 10th 2015 Go Pro Inc was trading at $65.49 a share and less than year later it was trading at $8.62 (May 19th 2016). Millions upon millions of dollars erased.  One of the most successfully branded items in history is a financial leper. In fact, they recently posted an operating loss of $121.4 million.
How did this happen?
Without going down a numbers rabbit hole, here's what happened in a nutshell:
1. They shifted the new product base to try and attract the masses; the smaller (but lower quality) cameras proved to be a flop.
2. They discounted. In an effort to salvage the effort, the dropped the price by $100, leaving almost no meat on the bone. They assumed the masses wanted the new camera, just not at that price point. They were wrong and were left with low sales and no margin.
3. They couldn't innovate soon enough. GoPro has been talking about their new Drone "Karma" for far too long and production delays have worn out investors.
This list could go on and on, but what dental businesses need to take away is the notion that very little is as it seems.
Optimize your books and processes before jumping on a fantasy treadmill that will only leave you broke and tired.
In the finance world we say, "Plan the trade and trade the plan." The only goals you need to worry about are yours. What's your plan? Are you on track? Are you protecting profits?
GoPro tried to take over the world and the branding succeeded, but the business hasn't. You can try and pay your bills in 'branding,' but most of the banks still only accept dollars.
*Disclosure: I am/we are pro GoPro. I wrote this article myself, and it expresses my own opinions. I am not receiving compensation for it. I have no business relationship with any company whose stock is mentioned in this article.