No Comments
WTF- Spontaneous Sneeze Discharges Migrated Dental Implant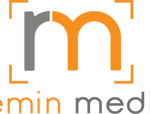 Can you sneeze out a dental implant? Well, it appears you can. Check out this report from Italy in the World Journal of Clinical Cases.
CASE REPORT
A 63-year-old woman was referred to our Department complaining of pain in the right cheek, malar rubor and edema, fever and nasal purulent discharge. Symptoms and signs appeared one week before her first visit. When the patient visited her private dentist with those symptoms, he promptly performed a radiological examination. The panoramic radiography revealed that an endosseous dental implant previously located at the posterior aspect of the right upper maxillary alveolar ridge had disappeared (Figure 1). On her arrival in our department, the patient immediately underwent a computed tomography scan which revealed that the dental implant was located inside the right maxillary sinus. The anterior aspect of the implant was completely inside the maxillary sinus while the posterior part was positioned throughout the osteomeatal complex. A massive right odontogenic sinusitis with ethmoid involvement was noticed. The clinical examination did not show any kind of oroantral communication at the superior aspect of the right maxillary ridge and the implant-supported prosthesis was stable without evidence of any kind of pathological signs. An endoscopic endonasal removal of the implant was then planned. A preoperative medical treatment [Ciprofloxacin (500 mg) and Acetylcysteine (600 mg)] twice a day for 7 d[ays] was administered in order to prepare her for surgery. Unexpectedly, 2 d[ays] after she reported that she had discharged the dental implant in the early morning during a sneeze. No bleeding took place. Surgery was then cancelled and the patient completed her medical treatment. Signs and symptoms disappeared without any kind of late complications within 7 d[ays].
Axial computed tomography scan allowed to analyze the exact position of the implant between the maxillary sinus interiorly and the osteomeatal complex posteriorly
The sneezed implant. The prosthetic abutment is still engaged to the dental implant.
See the full report HERE