No Comments
Smiles That Tell a Story: 2016 Olympics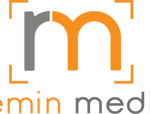 As the 2016 Summer Games are upon us, we get to see the best the world has to offer. Athletes who have worked their whole lives for a chance at the gold. We put together some of the most incredible images of the Olympics to show that a smile isn't always about perfect teeth. The story behind a smile can change the world.
A quick selfie with gymnasts from North and South Korea. Smiles build bridges.
Photo Credit: DYLAN MARTINEZ / REUTERS
A celebration of a win for women in Hijab. Smiles shatter 'the way things have always been'.
Photo Source: CNN
Untouchable Simone Biles. Smiles prove who you are born to does not define you.
Getty Images
A first win and a 19th win. Smiles show what helping others be the best in the world looks like.
Photo: Ian MacNicol / Stringer
Yusra Mardini, the Syrian refugee who saved the lives of 20. A smile that will go down in history.
Photo: AP
Usain Bolt. A smile shows that humor and hard work equal world records.
Photo: Reuters
There have been SO many amazing stories and smiles, post your favorites in the comments below.