No Comments
How to Have a Less Shitty Parent/Dentist Relationship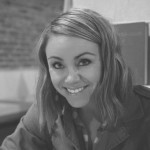 Sitting your kid in a dentist's chair is akin to laying there naked yourself. From the dentist's point of view, you have GOT to hate it too. Nobody wants to tell me my kids' teeth are dirty and we need to stop feeding them the only thing they ever want:
"Mom can I have a treat?"
"Mom, can I have a cookie now?"
"Mom that lady said I can have a lollipop, can I?"
"Mom, can I have a treat?"
Can I have a treat?
Can I have a treat?
Can I have a treat?
Can I have a treat?
Can I have a treat?
Can I have a treat?
Can I have a treat?
Can I have a treat?
Can I have a treat?
I hate exposing the culmination of all my parenting failures, and YOU hate having to tell a grown adult to get a handle on their kids. There has got to be a way you and I can get over the cavity-ridden elephant in the room and make this appointment less uncomfortable for everyone involved.
Parent Confession
As parents, we know what we are doing wrong. We give in to the nagging too often. We are a tired bunch. We work full time, cook dinner, take the kids to soccer, go to the PTA meeting, volunteer at the humane society and fold the laundry. In the rush, getting our little people from place to place, we take shortcuts. Sometimes those shortcuts are saying yes to the free cookie during the 4 hour grocery trip and sometimes that shortcut is bringing toothbrushes in the car on the way to school. It may not be the best, but we are honestly trying. So here is my advice on how we can take our shitty awkward relationship to a better place.
5 ways we can help each other
1. When I come in with my wide-eyed-sugar-fiend look at me and tell me you get how hard it is being a parent and act amazed that the child is actually clothed and fed and that we were only 5 minutes late.
2. I will tell you how good you are at your job–because how do you get them to open their mouth and let you put your hands in there?!
3. We will both look at Junior and tell him to stop begging for treats, be responsible for brushing and flossing his teeth and if his checkup is clean in 6 months we will all celebrate.
4. You can give me and Junior some products or suggestions to help us keep his mouth healthy despite the occasional treat.
5. I will tell you how much I appreciate your understanding and thank you for the cup of coffee I so desperately needed at 3 in the afternoon. As a relationship bonus, if you keep coffee in the waiting room, I promise to schedule our next appointment before we leave, AND trust any treatment recommendations you have for us.
That's it. Junior will survive childhood and I will survive the next 6 months before seeing you again. Hopefully next time I will feel a little less guilty and you will feel a little less annoyed. We can do this, I just know it.