No Comments
Hooking New Patients: Setting Yourself Apart from the Crowd with Brand Identity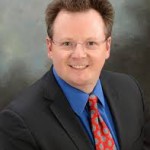 If you followed the advice in my last article, you've started using data to make marketing decisions. You know who your best patients are, and you know where to look for more patients like them. That means you're ready to run ads, track results, and expand your practice, right? Wrong. To attract new patients, you're going to have to show them what makes your practice special. Brand identity is one of the basic principles of marketing. Think of Coke. How do they advertise? They don't use slogans like: "We're Cola." "If you need a fizzy drink, choose us." "We're like every other soft drink on the market." If they did, who would choose their product? Why would anyone reach for a name-brand over an off-brand? Why would people keep returning to the same soda again and again, if the manufacturers and their customers were convinced that nothing set them apart from the competition?
When I've looked at dental marketing campaigns, it's clear that most of us haven't grasped the idea of brand identity. What's the most common marketing approach for dentists? A "$99 New Patient Special." If every dentist is using the same approach, how can patients find practices that best meet their needs? Before you launch a marketing campaign, think about why patients should choose your practice. Remember, the people responding to your ads probably haven't been to a dentist in a while. If they were people who scheduled their 6-month cleanings without fail and came in at the first sign of trouble, they'd already have a regular dentist. That means that you're targeting people who have been avoiding the dentist, and possibly for years. To get them into the office, you need to show them how you can overcome the obstacles that have kept them out of the dental chair. Unless their main fear was cost, a $99 special won't reach them.
So, aside from price, what sets you apart? Why should someone come to your office? In my own practice, I created four services that set me apart and attracted new patients:
1) First of all, some of my offices are open outside of regular business hours. Many people can't leave work or school for dental appointments. Extended hours show that you're willing to meet them where they're at. You make it possible for a larger number of patients to get in for an appointment, and you expand your client base.
2) I specialize in conscious sedation and painless dentistry. I use the tagline, "Forget you were ever here." Suddenly, my office looks like an option for people who've been avoiding cleanings out of fear.
3) I offer multiple services at a single location. My patients get oral surgery, orthodontia, cosmetic treatments and routine dental care all in one office. This appeals to people who avoided the dentist because they were afraid that they had complex needs and would need to visit multiple providers.
4) Finally, I've pioneered a mobile dental unit to visit nursing homes and retirement communities. If patients have limited mobility and have been unable to get into an office, I go to them.
You have your own strengths. Take some time to identify them. For instance, a pediatric dentist might want to highlight the entertainment options available in his waiting rooms and examining area. If your office has peaceful, private bays, let prospective patients know. Do you take patients on time without long waits? Advertise your 'wait-free' appointments.
Walk through your practice, and think about everything you do especially well. Go through past patient comments, and see what they've complimented. Make a list, summarize it with pithy statements, and make those specialties the focus of your marketing campaign. You'll see a larger return on your marketing campaigns and get more new patients who are likely to make your practice their permanent dental 'home.'
http://www.webmd.com/oral-health/features/dont-fear-the-dentist