No Comments
5 reasons contributing to Remin Media will make you awesome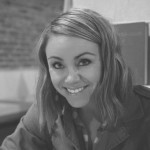 If you have ever thought about adding 'freelance writer' to your resume, you are in the right place. One of the goals of ReminMedia is to be truly representative of our audience. That means we want you to go all in and try your hand at contributing that kick a** article that has been in the back of your mind for years. Why should you join us? Here are 5 convincing reasons:
Bragging rights
First off, being professionally published is kind of a big deal. You can legitimately add 'freelance writer' or 'blogger' to your list of accomplishments. This, my friend is a doorway that may lead to opportunities you haven't even considered. Aaaaand if you are at a dinner party full of anti-dentites and don't feel like hearing the same old jokes you can, without lying, just tell people you write for an awesome online magazine called ReminMedia.
Social branding
We all know the world is flat, and can literally fit in the palm of your hand. There is no better way to grow as a brand than through social and preferably mobile outlets. We got ya covered. Your publications (and thus your name, photo and business) will be shared with a circle of people you never had access to before.
You will be famous…ok well maybe fame-ish but still
So we can't guarantee Brad Pitt or Angelina Jolie status, but we do provide our contributors with super fancy and exclusive digital badges that recognize their level of engagement. The more you do, the more awesome your badge. You can put it on email signatures, your LinkedIn profile to tell the world you have done something awesome.
All the cool kids are doing it
You will be in some seriously awesome company if you join as a contributor. Next time you are trying to figure out how to start a conversation with Mrs. Bigshot at Chicago Midwinter, you will have ReminMedia in common. Boom! Instant friends. You're welcome.
Your mom will share your content
Isn't that what it's all about? We all just need our parents to approve of our work. Now is the time- your mom and all of her cute friends on Facebook will figure out how to 'share' and 'like' all because of you! And maybe, just maybe you will make a name for yourself in the dental community as an influencer and changer of the world.
To get started just fill out some quick info by clicking the "write for us" button on the right.
READY TO BECOME A REMIN MEDIA INSIDER?