No Comments
Beyond Dentaltown and Study Clubs: DIY Mastermind Groups are Growing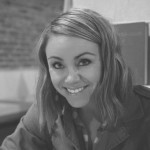 For years the most common places for doctors to connect with like minded people have either been Dentaltown or local study clubs. But the buzz around town is more and more private "mastermind" groups are drawing dental professionals to each other outside these two traditional options. Whether it be open forum style like Dentaltown or just a private Facebook group, other connection options are sprouting up all over the web. What are some of the benefits we are hearing about?
1. Specialization
If you begin a private group you can choose who you want to invite to join you. You don't have to allow just anybody because they can pay the membership fee. Since you control who gets in, you can make sure you have the best of the best in your private group.
2. Trust
It makes a lot of sense to start a private group of professionals who not only specialize in something specific, but are already vetted as trusted individuals. When you have the ability to invite specific people you can not only target professional specialty but also people you can be confident will mesh as a group.
3. Honest Conversation
When a group of trusted people get together great things can happen. When a smaller group of individuals are asked to provide advice on a patient or a particular treatment the likelihood of receiving honest feedback is pretty darn good. As opposed to a study club where your presentation of a treatment performed is met with everyone thinking how they would have done it better– a private forum of friends will give you good honest advice.
4. Fewer Opportunities for Trolling or Cyber-fights
Let's be honest – big forums are great if you are looking for a lot of opinions, but the more people, the more opportunity for trolling and cyber-fights. People feel safe making inappropriate or flat out mean comments when in a large group. Administrators of private groups can boot someone out if they are being a troll.
5. It's Easy to Start
As long as you have a Facebook account you can easily create your own private group and begin inviting like-minded and trusted colleagues to join you. If you want to start up a group for dentists who specialize in implants, like to drink micro-brewed beer and like to ski you can do it in a few simple steps:
https://www.facebook.com/help/167970719931213
What do you think? Are you part of a private mastermind group? What are the benefits you see?