No Comments
6 Tips to Handling a Negative Online Review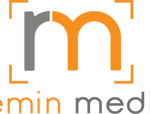 With approximately 88 percent of consumers today using online reviews in making their mind about local businesses, reviews are a prominent part of your dental practice's online presence. And now, as individuals are gradually using their smartphones to search for a dentist in their locality, online reviews have become even more essential as they are integrated into the navigation applications.
No matter how good you are eventually your dental practice will receive a negative review- this is just a fact of operating a business. Maybe there will be confusion with a team member or a scheduling mistake; it isn't too difficult to create an unhappy patient, that leads to a dreaded one-star review on Yelp or Google. 
So, where do you start?
First, look at it as an opportunity. Resolving problems provides an opportunity to improve your dental practice, strengthen your relationship with patients, and build your reputation.
The best strategies to handling negative online reviews of your practice are:
1. Calm Down and Evaluate the Situation
In this interview, Laura Maly of Wonderist Dental Marketing advises dentists to: "Step away from the keyboard and breathe." When you put your whole heart and soul in making your dental practice the best that it can be, a negative review can feel like a personal attack. Before you respond to any review online, ask your team members what transpired; keep in mind, your greatest tool to solving the matter tactfully and without emotion, is to listen. Collect as much information about the patient's experience as possible. Ask for the truth (without judgement) collecting facts, not harping on mistakes is the goal.  
2. Reach Out to The Patient Quickly
Responsiveness is fundamental to all customer service efforts. The faster you get in touch with the patient and resolve their grievance, the greater chance they will be satisfied. If the patient has left a review on a platform where you can respond with a comment (for instance Yelp, Facebook, or Google) do so quickly to let them know that you are willing to correct the mistake. Maui Bob of the 5 Star Review System advises to respond by phone call or private message so your response feels less like a public counter-attack of their complaint. 
3. Assume Responsibility and Empathize
We all know that the old saying: "The customer is always right" but after one day running a business, you know this is not always the case, especially when it comes to negative online reviews. However, what is always true is: "The customer needs to be truly heard." 
When you're responding to a bad review, let your patient know that you understand how frustrated they feel. Let them know you are on their side. Never take a condescending or argumentative tone.  Accept responsibility and apologize if there was a shortcoming on the part of your team. People tend to drop their public attack when you level with them, privately.
4. Make it up to Them
When making amends with an unsatisfied patient it requires one-on-one attention. Nevertheless, in a public review space, you can let other individuals know what kind of office you are by how you respond. If you are combative, others will be put off. If you are empathetic and offer a solution, others will see you as human. 
You do not need to go into great detail, however you should suggest a solution and invite the complainant to get in touch with you as soon as they can.
Remember in a public space you're not only talking directly to this dental patient, you're speaking to everyone who ever reads the review.
5. Ask for an Updated Review Afterwards (maybe)
After you have fully addressed the needs of the complainant, thank him/her for giving you an opportunity to resolve the issue and ask him/her to consider updating the review. Be careful when asking this, and keep in mind that just being amiable can be more powerful when you don't ask for a revision. In case the patient has had several visits to your dental practice, there is a good chance there are a lot of things they like about your dental practice; it might just be that single issue that caused the rift. "Patients don't normally want to leave negative online reviews, so it's important to identify the cause and resolve it quickly," says Dr. Gina Dorfman, who runs a blog on practice management and marketing for dentists.
6. Bury Negative Reviews in a Mountain of Positive Reviews
"Bury negative reviews in a mountain of positive reviews," says Dr. Lookhart in Anchorage Alaska. Dr. Lookhart uses a program called Podium, which has a blog on everything to do with online reviews and even how they impact your Google rankings. Dr. Lookhart has earned over 100 5 star Google reviews, and the list continues to grow! When someone reads all of the happy patient stories it is easy to see the few and far between negative review in context. 
A negative online review is not the end of the world, but the way you respond is important. Use these 6 tips and make the most of the situation.