No Comments
4 Essential Traits Shared by the Best Front Office Teams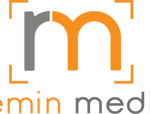 While the hygienist, dental assistant, and the dentists themselves all play essential roles in creating a great experience for dental patients, a positive dental experience begins long before anyone starts working on teeth!
In fact, the way someone perceives their dental visit starts the moment they interact with the front office team.
As a front office team member, you play a vital role in helping your office's patients enjoy their visit. As someone who is at the front lines of patient interaction, it helps when you possess a few key traits:
1) An Effective, Personable Communicator
In a job where you spend the vast majority of your time talking with people, it makes sense that good communication skills are an absolute must.
The thing is, being an effective communicator involves much more than simply providing information in an easy-to-understand manner. The best front office team members take the time to listen so they can better understand the needs of their patients.
Great front office team members also maintain a positive attitude at all times. Whether communicating in-person or over the phone, they convey a friendly, caring approach that influences how clients view a dental practice.
2) Organizing? Multitasking? No Sweat!
Of course, working in the front of the dental office involves much more than talking to people. Your job likely entails a combination of scheduling, organizing important documents, interacting with office guests, and answering questions over the phone and online.
Probably doing several of these activities at once.
Because of this, the best of the best quickly learn how to multitask effectively, prioritizing activities and keeping important information properly organized so that it can be called upon at any moment.
3) Tech-Savvy
Now that smartphones and tablets have taken over the world, technical prowess is an absolute must. It's not enough to simply know how to answer a phone.
Strong computer skills are essential nowadays, as most dental offices have upgraded to digital management systems to handle everything from scheduling to patient dental records. The best receptionists are tech-savvy enough to quickly learn the ins and outs of new software to keep the entire office up-to-date.
4) Always a Pro
We all have hard days, and that's especially true of the front office team, where patients aren't always happy to see you. However, your ability to provide a dependable, professional presence in the office is guaranteed to make a difference.
Everything you do—from answering the phones to dressing professionally—reflects directly on your office. Even on days where you have to deal with several angry patients, maintaining a professional attitude in all aspects of your job will impress others and help you make it to another day.
You ARE Important!
Don't fall into the mental trap of thinking that your position isn't all that important. As a front office team member, you set the tone for each patient visit and ensure that everything in the office runs smoothly.
So remember: even on those days when you need to fake a smile to deal with some of your peskier patients, you are making a difference. Keep it up!