One Comment
4 Dental Companies Jump on the 'Subscription Box' Trend – Does it Work?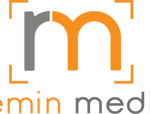 If you haven't been living under a rock chances are good you have at least heard of the 'subscription box' trend. If you love travel, books, or beauty, there is a business tapping in on your desire to have special items curated just for you. Boxes are usually sent on a monthly basis with different products enclosed each time. Often, the anticipation of what's inside is as big a thrill as what is actually delivered. Forbes Magazine recently interviewed a customer and a behavioral psychologist, here is what they had to say about the trend:
A satisfied customer, Hildner looks forward to her monthly deliveries with happy anticipation. "That surprise is definitely part of the draw—that curiosity of what's going to come next," she says.
And that's just it. Michael McCall, consumer behavior expert and chair of marketing at Ithaca College, says part of the subscription box magic is the thrill of wondering what you'll receive in the mail each month.
4 Subscriptions for Oral Health
Of course dental products have jumped on the subscription wagon. While limited, the products are interesting and all are trying to help patients overcome certain obstacles when it comes to their oral health.
Boka offers 3 kits including a tooth brush, floss and toothpaste. The three kits are Classic, Kids and Electric. The Classic and Kids kits include tooth brushes with Binchotan activated charcoal, the floss is Teflon and petroleum free and the toothpaste is fluoride, SLS, triclosan, parabens and artificial ingredient free.
Kits are sent every 3 months to help patients replace toothbrushes when they should and help them keep up with their oral health.
quip is another toothbrush/toothpaste set up with a sleek, modern design.
They offer two options for starter sets that include an electric toothbrush, toothpaste, and refills and head replacements every 3 months delivered to your door. If you want to set yourself up for the year, the setup and yearly payment that includes free 3 month refills and brush heads is $65. They also offer products to help when you travel, and oral health tips on their site. According to Founder and CEO Simon Enever, quip is a no-brainer for dentists and patients:
"We designed quip specifically to simplify and automate compliance for patients, and by doing so, for dentist's and their practices also."
Brands like quip are tired of the importance of that basic healthy routine being overshadowed by TV ads and their marketing gimmicks.
With a service like quip, a dentist can rest assured their patients are changing their brush head on time, are using only soft bristles and that they are being guided through a proper 2 minute, twice daily routine (without being distracted by gimmicks like "whitening" modes!). The exciting part comes as we are able to incentivize patients to visit the dentist every 6 months and truly complete the full circle of compliance, at a price that is affordable to everyone and without the dentist needing to lift a finger."
We all know flossing can be the bane of our appointments. With Cocofloss, your patients will have no excuse. For $7 you can have 2 months of yummy flavored floss delivered. Choose from mint, strawberry, coconut or cara cara orange flavor.
OralCare365 is a service desiring to get people on track to replacing their toothbrush every 1, 2 or 3 months (instead of every 9 like most do). For a mere $2 a month you can have a new toothbrush delivered. There are adult, kid, teen and perio patient options. The subscription includes just a toothbrush, but for $2 what more do you want?
Interestingly, the one difference between a subscription box of curated items that change every month and one of these dental focused subscriptions is the repetition of product. If you sign up for Birchbox or Ipsy, the surprise items chosen "just for you" play into the customers curiosity and excitement. If the customer already knows what is coming, it isn't quite the same. Also, other oral health companies who sell directly to dentists have options similar to these, but the difference is, the dentist has the product sent to the patient. It seems these dental services are more 'Dollar Shave Club' than 'wine of the month club' since items are not necessarily curated, but having a new brush and toothpaste sent right to your door is super convenient!
What do you think of the dental industry jumping on the subscription bandwagon? Would you try any of these products?
Note: While these products seem pretty cool, we did not personally try them, so cannot vouch for the products or services.