One Comment
How to Stop Spending Your Sailboat Fund on Your Office Website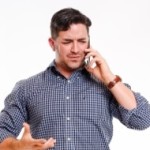 Before you read any of this…take 30 seconds and click on this link.
https://www.youtube.com/watch?v=EdRMVhlNP5I
When it comes to building and updating office websites, we all feel the same pain and frustration. As soon as things are up and running, they are already outdated.
The business of websites has been very quick to innovate when it comes to added functionality and tools, but has been ridiculously slow to respond to the consumer's expectations and demand for a simpler way to ensure that they're not going to be stuck in an infinite (and expensive) loop where they repeat the build process every two years just to stay relevant.
There are countless companies that can build you a beautiful website. It's no wonder we focus so much on the facade, for 99% of us, it's the only thing we understand. SEO, Pay-Per-Click and algorithms…oh my, and no thanks. I felt dumb even trying to spell algorithm.
Personally, as someone who works with folks day in and day out frustrated by the constant need to upgrade, I knew there had to be a better way.
So, what did we do? We looked outside of dentistry.
We looked to a huge player in the technology game, Adobe.
Adobe had to rethink its model to compete. They create some of the most powerful software for photo, video and design and have been the industry standard for many years. However, the products were cost prohibitive for the hobbyist and lucrative masses. Once Apple started providing hardware with lesser forms of similar products, the situation was either innovate or die.
Adobe's answer? The Creative Cloud.
Now there is a low-cost subscription service that opened the entire Adobe suite to the masses and updates to the latest version automatically. It come as no surprise that it has been an incredible success. People don't have to spend $500 every time there is a cool new feature added. They don't have to go through the process of downloading new software or spending hours on the phone with customer service when the new software WON'T FRIGGEN DOWNLOAD! All updates are automatic and are part of the monthly subscription fee. Genius.
In dentistry, The ForeverSites concept is the only thing I've seen close to this model. Like Adobe, ForeverSites is a subscription based platform that promises you won't ever have to pay for a full rebuild every time Google changes its algorithm or you remodel your office.
Like most good ideas, I fully expect to see more offerings like this in the future. Just keep in mind, the consumer drives change. Dentistry is a power industry and it's about time we reclaimed the driver's seat.