No Comments
How to attract 20 to 30 new patients per month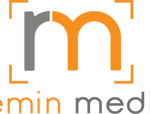 Are you ready to increase your new patient flow but aren't sure how?
Here's How to Get In Front of New Patients
If someone told you that 80% of all the new patients in your city were hanging out at a bar would you jump in your car and get down there? Of course you would! What if we told you that 80% of your new patients are hanging out at a 'bar' right now? Would you want directions? Absolutely! Well here you go: sit down at your computer and type www.google.com. You have arrived.
The problem is, Google is a very distracting place, so how do you rise to the top and become the most visible option for these patients? Well, you have got to get Google to like you. If you were never the popular kid in school and have zero idea how to be friends with the King of the Internet here are four keys to get you there.
Build a strong online presence
This means you're everywhere. When Google looks around for dentists in your city, it not only sees your website, but also your Facebook page, your Yelp reviews, and of course your Google+ page. A strong social media presence, accurate information (address, phone number etc.) about your practice across the web, and links from other websites back to yours all build authority among the search engines. Lastly, regular blog posts can help here too as Google loves to see fresh content.
Get 5 star reviews (in the right places)
When you collect reviews, you build trust with patients and Google. While hand-written reviews are nice, you need to be getting reviews on the two biggest and most influential sites: Google+ and Yelp. If you are going out of your way to provide 5 star service, help your patients express that online. Sometimes it just takes a little creativity. If you are not getting regular 5 star reviews, then Google is going to favor your arch rival and nominate them as Internet queen in your area, putting them in the number 1 spot.
Create an amazing website
Your website needs to be optimized for both the user, and Google. All roads lead to your website, so without this, you might as well hand new patients to your competitors. A complete website has a beautiful, easy to use design, and an easy to read backend for Google to crawl and index. A great website has the power to convert. That means it has the influence to get the web visitor from the web page into your office.
Make sure you are mobile
Mobile websites are no longer optional. Mobile optimized websites look great on iPhone, Android, and tablets. They also make it easy for the visitor to navigate so they can find what they are looking for easily, which leads to that incoming call for an appointment. The number of people searching for dentists on their smartphones is increasing every year, so if your website isn't easy to use, they'll click the back arrow and be gone for good.
The bottom line
It's cliché, but true: dentistry is changing.
Corporate dentistry is flooding the market with race-to-the-bottom prices and service. Competition is increasing. Insurance is getting harder and harder to accommodate.
These trends are leaving many doctors working harder than ever and making the same or less money than they used to.
As one of these dentists, you have a choice to make:
1. Keep doing what you're doing. Work more hours for the same pay (or less), with no end in sight.
2. Make a change.
These accelerating trends are making option A, more and more difficult. The dentist who makes the right changes now instead of later (when he or she will likely have no choice), will benefit the most.