Hi, I'm Sherri Warshaw, Contributor for Remin Media
I have faced many challenges in my life and with the help and support of others I will survive!
FACTS ABOUT ME
I need to constantly challenge myself and evolve.

1972 was the year that I entered the field of Dentistry as a dental assistant and in 1995 I graduated as an RDH at the top of my class and was the Honor Student of the Year for the entire college I attended.

I applied to the Mayo Clinic Nicotine Dependence Center in 2012 and completed their Certified Tobacco Treatment Specialist program in 2013.

In 2013 I started my own company, Smokefree Steps, LLC to help smokers stop, lecture to professional and lay groups, and publish articles about smoking harms and cessation.
SKILL SET
RDH
Certified Tobacco Treatment Specialist
Wife, Mother, Nana
30+ year boater that would love to reside aboard a boat
Award winning gardener
Lifelong learner
CONTACT
REMIN MEDIA BADGES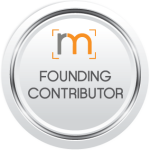 Smokers: The dentist's dirty little secret
-
Is the number one preventable cause of death in the USA a real concern to the dental profession, or are we all just posturing?
When our patients light up that cigarette, the oral cavity takes the initial assault, but ... Read More