Hi, I'm Christopher Baer, Contributor for Remin Media
New school dentistry with old school values.
FACTS ABOUT ME
Been in practice over 10 years, the last 5 as an owner of my own scratch start dental practice.

Love dentistry, but recognize the short comings of our dental training in multiple areas… like running a business.

Love living in Colorado, love the outdoors and love BBQ!

Truly enjoy helping people smile and would probably still work as a dentist even if I won the lottery!
SKILL SET
Making people smile

Treatment planning advanced cases

Understanding dental technology and management of the implementation of the new technologies

Patient Management

Business Management
CONTACT
www.baerdental.com

www.linkedin.com/in/drbaer
REMIN MEDIA BADGES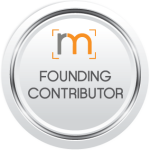 Corporate Dentistry and It's Impact on Quality Care
-
Owning and operating a small business has long been a part of dentistry.  We are not given much training in dental school on how to run a business, how to optimize our websites or how to grow a dental practice ... Read More
When to let a patient walk out, even if you need the money
-
Dental school prepared us to manage things like gum disease, caries, and prepare teeth for crowns and bridges, but what it didn't teach us was the hard stuff.
Like when to let a patient walk out the door even ... Read More