Hi, I'm Michael Dunn, Contributor for Remin Media
Since 2002, I have served as a marketeer for dental technology companies.  As the dental industry's unofficial Ambassador of Fun, I enjoy talking about dental product marketing with just about anyone, helping companies excel through developing innovative and effective marketing campaigns, and dancing at industry events – most often when no one else is.  
WHEN I'M NOT WORKING, I ENJOY CONSULTING IN AREAS LIKE…
Marketing plan assessment, development, and implementation

Dental product launch planning and execution

Integrated MarCom planning and implementation

Distribution and strategic partnership development

Dental trade and professional relations

Social media and content marketing assessment, strategy, and execution

Marketing personnel coaching and development
REMIN MEDIA BADGES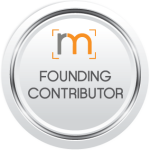 Who else wants to boost patient flow AND case acceptance this year?
-
As we start off another New Year, dentists and dental practice managers are scurrying to figure out the secret ingredients to boost patient flow and case acceptance in 2015.  While there is no one "secret sauce", there is a key ... Read More