Hi, I'm Matt Giulianelli, Contributor for Remin Media
Changing the public's opinion of dentistry through better customer service-one patient at a time.
FACTS ABOUT ME
Grew up in upstate New York

A guitar player

Love camping in the Adirondacks

Enjoy spending weekends in cities like New York, Montreal, and Boston
SKILL SET
CONTACT
REMIN MEDIA BADGES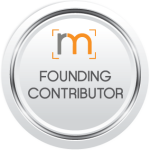 Why Right Now is Not the Best Time to Address a Patient Complaint
-
We've all been there. It's the end of the week and you are feeling pretty damn good about the great treatments you've performed. You've had an awesome team meeting, and one of your favorite patients just left you a glowing ... Read More
Mid-Level Providers: Friend or Foe?
-
Since Alaska adopted the idea of the dental therapist as a solution to access to care, other states have been considering this as an option. The "mid-level provider" practitioner, as they've come to be called, can perform certain procedures, even ... Read More