Hi, I'm Lynn Carlisle, Contributor for Remin Media
Relationship-based dentistry pioneer who is still spreading the word on the benefits of becoming proficient in the human dimensions of dentistry.
FACTS ABOUT ME
Lynn Carlisle has authored four books (including In a Spirit of Caring and now Motivational Interviewing in Dentistry), several e-books and over 400 articles for his website,  He is a long time student of psychologists Carl Rogers and Art Combs – two of the pioneers of the person-centered approach.  Along the way, he has been on the Board of Directors of the Pankey Institute and the Bob Barkley Foundation. He has also been president of his local dental society and the Barkley Foundation. He has been a pioneer in wellness and relationship-based dentistry. Additionally, he has been called "the modern day father of doctor/patient relationships" for his work on "understanding and finding meaning in the doctor/patient relationship".
CONTACT 
"In a Spirit of Caring" website – www.spiritofcaring.com – which is the gathering place for Relationship-based dentists

He can be contacted at webmaster@spiritofcaring.com. He is an occasional user of Facebook. He also has a Facebook page for "In A Spirit of Caring."
REMIN MEDIA BADGES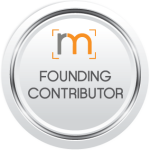 What You Don't Know About Motivational Interviewing, But Should: Interview with Lynn Carlisle
-
Q: Can you give our readers a brief synopsis of Motivational Interviewing?

A:  Motivational Interviewing was originated by William Miller, Ph.D. in the early 1980's. Miller was a psychologist whose early training was in client-centered therapy and cognitive-behavioral approaches. He ... Read More