Hi, I'm James Hagen, Contributor for Remin Media
FACTS ABOUT ME
James Hagen started his career as a hedge fund analyst before becoming the President of American Dental Accessories and Co-Founder of Boka. For the past eight years, James has worked in the dental industry, both starting consumer brands from scratch and modernizing a catalog company. He's particularly interested in preventive health and optimizing a lifestyle that promotes wellness. His interest in preventive health led him down the path to co-found Boka. Boka is an oral-care subscription service that provides simple, beautifully-designed oral products every three months.
James has a BA from the University of Michigan and received his MBA from Columbia University.
REMIN MEDIA BADGES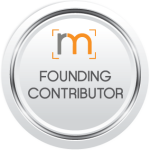 Q&A with President and CEO of Boka – James Hagen
-
CEO and President of Boka James Hagen answered some of our burning questions as a follow up to the recent publication:
4 Dental Companies Jump on the 'Subscription Box' Trend – Does it Work?
We wanted to know a ... Read More