Hi, I'm Dr. Jack Gruber, Contributor for Remin Media
Dr. Jack Gruber DDS is a renowned Periodontist in clinical practice for over 40 years as well as an award-winning instructor at North Shore University Hospital, part of Northwell Health, formerly North Shore-LIJ Health System.
FACTS ABOUT ME
Dr. Gruber maintains an active private practice and has treated thousands of patients with all forms of periodontal disease. He is an accomplished periodontal surgeon and trains dentists on how to excel in their craft. Dr. Gruber is a leading authority in the epidemic of gum recession and an accomplished instructor, lecturer and researcher who contributes immeasurably to the field of Dentistry.
SKILL SET
Writing, lecturing, teaching, surgery and plastic surgery of the gums, oral health diagnosis, inventor
CONTACT
REMIN MEDIA BADGES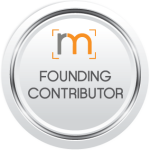 How the Traditional Nylon Toothbrush May Be Contributing to Patients' Gum Disease
-
Dentists and dental hygienists routinely give advice to patients on brushing techniques; brushing frequency and the type of toothpaste that will best prevent decay.
There is often little focus on a patient's toothbrush. There might be a mention that a ... Read More