Hi, I'm David Shannon, Contributor for Remin Media
I am a family and cosmetic dentist who's vision is to change the world one smile at a time.
FACTS ABOUT ME
Dentist in Northridge CA

Sponsor of my annual Halloween Candy Buyback- I pay $1.00 per pound for candy after Halloween and donate it to the USO at LAX for the troops and operation gratitude for the troops in Afghanistan.

I collect food for Thanksgiving working with MEND/ I collect toys for Christmas working with SOVA

I bring roses to patients at Northridge Hospital on Valentine's Day

I sponsor blood drives and free dentistry days for members of our community who need our support
CONTACT
Instagram: davidshannondds #hipdentist

LinkedIn- Davidshannondds
REMIN MEDIA BADGES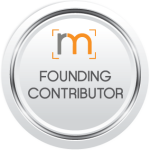 3 Secrets to Keeping Your Teeth Long After Retirement
-
So you're pushing the retirement envelope. Or you are thinking: What age will I pull the retirement pin.
Lots of people out there are telling you how to get your ducks in a row. But, nobody's talking teeth. You use ... Read More