Hi, I'm David Jones, Contributor for Remin Media
I work for clients to have a successful retirement. Focusing on day to day activities.
FACTS ABOUT ME
Direct

Responsible

Trustworthy

Results oriented
SKILL SET
Money management

Organized

Good communicator
CONTACT
Freerfinances.com

919-872-6110

@freerfinances
REMIN MEDIA BADGES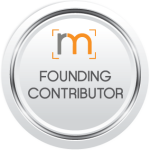 How to Stop Being Stupid with Money
-
People…because I care so deeply about personal finances and corporate finances, I am writing this article. I will probably make some of you angry, which is fine, sabotage yourself, and it won't hurt my feelings.
You must stop doing ... Read More